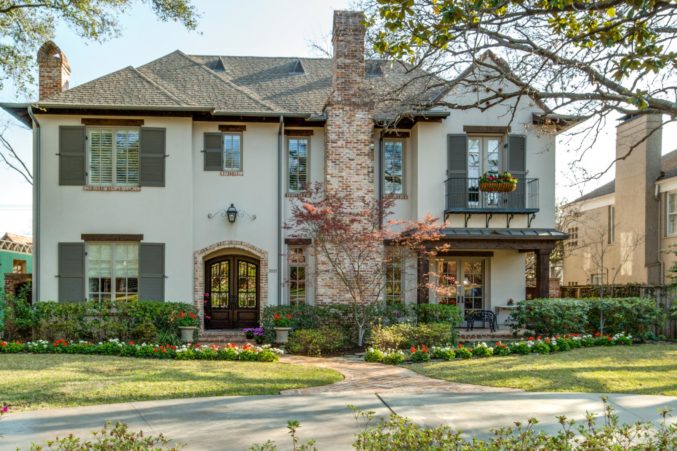 Open Houses to Hit This Weekend
Transport yourself to a French countryside (in honor of Beauty and the Beast, of course) at this weekend's open houses.
Do you like to home ogle? Do you like driving by houses and thinking to yourself, "I've been in there before; the indoor pool was quite appealing." Do you actually need to find a new home? Each week, we scout out three open houses in three different neighborhoods that look well worth the trip.
The Price:$2,850,000
The Neighborhood: University Park
Why It Looks Cool: Certain as the sun rising in the east, this Better Homes & Gardens-featured abode is a head (and page) turner. The blend of Southern comfort and French country style is pulled off with modern amenities throughout, four fireplaces, romantic arched passageways, and a Juliette balcony fit for a Disney princess. 
The Price: $2,895,000
The Neighborhood: Preston Hollow
Why It Looks Cool: With a koi pond, waterfalls, and over an acre of beautifully landscaped grounds, Belle wouldn't have to venture far for an adventure in the great wide somewhere. French doors, cozy fireplaces, and a spacious library make this estate fit for a royal night in.
The Price: $2,925,000
The Neighborhood: University Park
Why It Looks Cool: After spending years in a stuffy, curse-ridden castle, a light-filled French transitional would be the perfect second home for the Beast—post-transformation. This newly built Park Cities home offers gorgeous marble finishes and commercial grade appliances in the kitchen. Don't believe us? Ask the dishes.