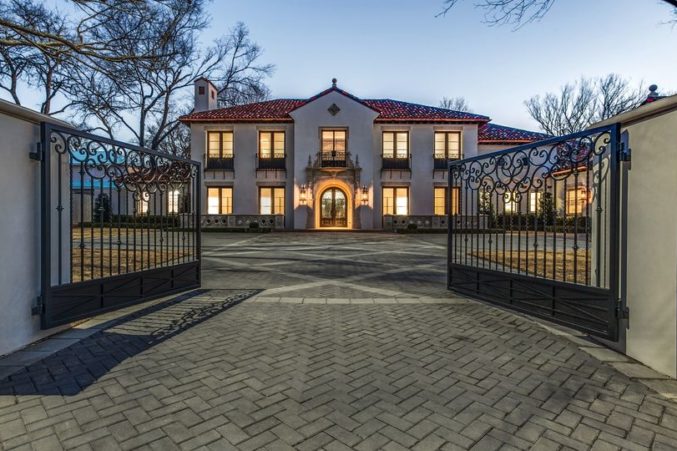 Open Houses to Hit This Weekend
Nudge your partner in the right direction and tour a Lakewood Tudor or a luxurious Mediterranean Spanish Revival in Old Preston Hollow.
By Estephanie Gomez
Published in Home & Garden
February 10, 2017
11:55 am
Do you like to home ogle? Do you like driving by houses and thinking to yourself, "I've been in there before; the indoor pool was quite appealing." Do you actually need to find a new home? Each week, we scout out three open houses in three different neighborhoods that look well worth the trip.
The Price: $630,000
The Neighborhood: Old East Dallas
Why It's Cool: Don't let the pretty blue Hallmark card exterior fool you, this 1915 home is anything but old fashioned. While the abode maintains its historic architecture, the interiors have been remodeled for a modern look.
The Price: $1,249,000
The Neighborhood: Lakewood
Why It's Cool: Yes, we're adults and yes, we can pretend that it was the gorgeous stained glass windows or the romantic arched doorways that drew our attention to this 1928 Tudor. Or we can be honest and say it was the safari-inspired playroom that melted our hearts.
The Price: $8,650,000
The Neighborhood: Preston Hollow
Why It's Cool: Complete with a poolside cabana, a home theater, and plenty of space (13,00 square feet of it) for entertaining, you'll never want (or have) to leave this custom Mediterranean estate. And honestly, isn't that what true love is all about?