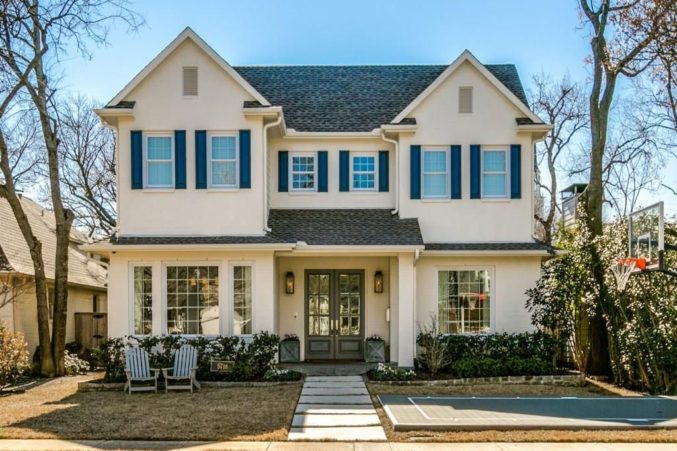 5 Eligible Dallas Homes With Adirondack Chairs on the Front Lawn
And some thoughts about the new lawn ornament du jour.
We've all seen a rocking chair on a front porch. It's a nostalgic image for some, or an association with the South's slower pace. Either way, it's familiar. Now, there's a new chair making a play for the curb appeal crown, though the challenger in question is nothing new. First designed in West Port, New York in 1903, and named after the mountains that inspired it, the Adirondack chair has suddenly become the lawn ornament du jour, and we don't know quite how to feel about that.
To be clear, we love an Adirondack chair. We love them on patios, or circling a fire pit. We're amused by giant ones in restaurants. We feel passionately about the ones that offer their occupants a solid view of a lake or the ocean. But what are we to make of them as lawn chairs? Though they do make a home look slightly more welcoming, are people actually supposed to sit in them? Will they watch the traffic go by with a glass of wine or iced tea? That can't be much fun. Does the sitter then also become a lawn ornament? This is getting heavy.
We're happy to see more Adirondack chairs out in the world, even if we feel conflicted about their purpose. After witnessing so many clean-lined lawn chairs driving through upscale Dallas neighborhoods, it was only a matter of time before they started sneaking into real estate listings. Here, we've collected a few eligible Dallas homes adorned with Adirondack chairs, which we mostly did for fun, but also to help us grapple with one of the more complicated lawn ornament fads of our time. Regardless, we hope you enjoy.