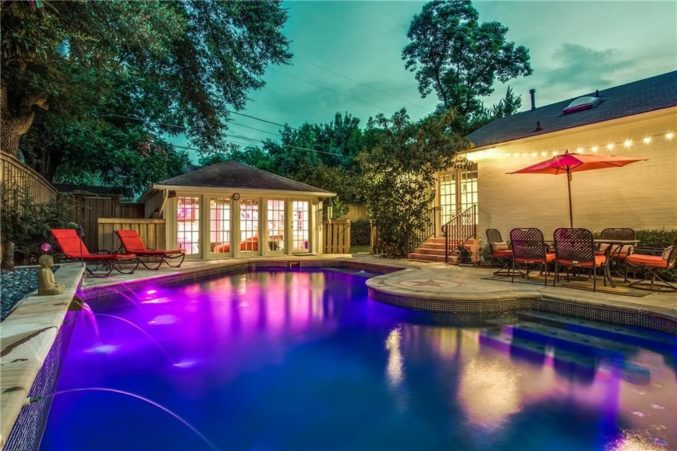 Open Houses to Hit This Weekend
Tour a new modern home on Manett Street, and see some interesting artwork in Lakewood Heights.
Do you like to home ogle? Do you like driving by houses and thinking to yourself, "I've been in there before; the indoor pool was quite appealing." Do you actually need to find a new home? Each week, we scout out three open houses in three different neighborhoods that look well worth the trip.
The Price: $990,000
The Neighborhood: Highland Park
Why It Looks Cool: Given its traditional exterior, the interior design is surprisingly funky. The kind of funky that includes purple lighting, teal-paint, and an iridescent tile-covered toilet. There's also a pool that takes up the backyard almost entirety, which is a beautiful sight to see and visit during an open house.
The Price: $859,900
The Neighborhood: M Streets / Vickery Place
Why It Looks Cool: We'll always enjoy an orange door, much like we'll always enjoy an enormous, glass-lined shower or a sun-soaked interior.
The Price: $849,000
The Neighborhood: Lakewood Heights
Why It Looks Cool: Yes, it's bright, open, and features high-end finishes alongside striking pops of color, but it was the whimsical artwork in the dining nook that really captured our attention—and made us crave a hot dog.