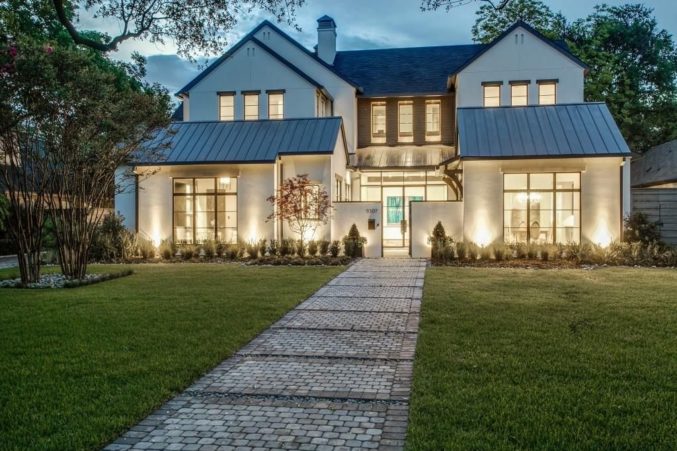 Open Houses to Hit This Weekend
Live amidst the treetops in a modern Lakewood home, or visit a classic Nantucket property in Preston Hollow.
By Estephanie Gomez
Published in Home & Garden
December 9, 2016
2:09 pm
Do you like to home ogle? Do you like driving by houses and thinking to yourself, "I've been in there before; the indoor pool was quite appealing." Do you actually need to find a new home? Each week, we scout out three open houses in three different neighborhoods that look well worth the trip.
The Price: $699,000
The Neighborhood: Lakewood 
Why It Looks Cool: The outdoor patio on the second floor makes this East Dallas home look like a modern-day treehouse. Complete with a custom finish throughout, newly stained hardwood floors, and indoor and outdoor surround sound, this property is anything but kid-sized.
The Price: $2,775,000
The Neighborhood: Preston Hollow
Why It Looks Cool: With a transitional modern exterior as sleek as this Preston Hollow abode's, it would be easy to overlook the interior. Decked out in leathered Calacatta Manhattan counters and Carrara Bella marble, it's handedly just as chic.
The Price: $2,095,000
The Neighborhood: Preston Hollow
Why It Looks Cool: Every time the weather drops below 50 degrees, a spark ignites in Dallasites' hearts with the hopes that maybe (just maybe) we'll get some snow. In light of this pipe dream, it's hard not to picture this Nantucket-style home on a Christmas card covered in snow. Designed by Fusch Architects, this charming house blends cozy traditional architecture with bright modern elements.