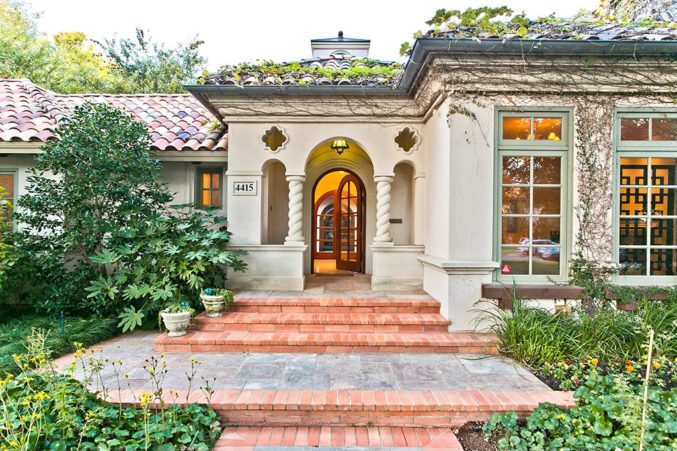 Hot Property: Southern Living-Featured Mediterranean in Preston Hollow
A little slice of Italy under the Texas sun.
A trip to Italy is all well and good, but what if you could be completely transported without the twelve-hour plane ride? The latter deal would also include a custom handmade tile rug, a gourmet kitchen with four ovens, a custom-draped cabana, numerous outdoor courtyards, and much more. Sound good? Then kindly direct your attention to this Mediterranean manse in Preston Hollow.
Designed by architects at Rogers-Ford (the same firm behind one of this year's "10 Most Beautiful Homes"), all 8,000-square-feet of this home have been thoughtfully customized.  From the oversized circular driveway to the his and hers master closets, the dwelling doles out an equal amount of wow factors and creature comforts—while looking like something out of a Nancy Meyers movie.
So, maybe the Italian countryside is still an international plane ride away, but at least you have a hot tub out back.
By the Numbers
$3,399,900
8,173 Square Feet
1998 (Year Built)
6 Bedrooms
5.5 Bathrooms
3 Fireplaces
1 Pool + Hot Tub and Cabana