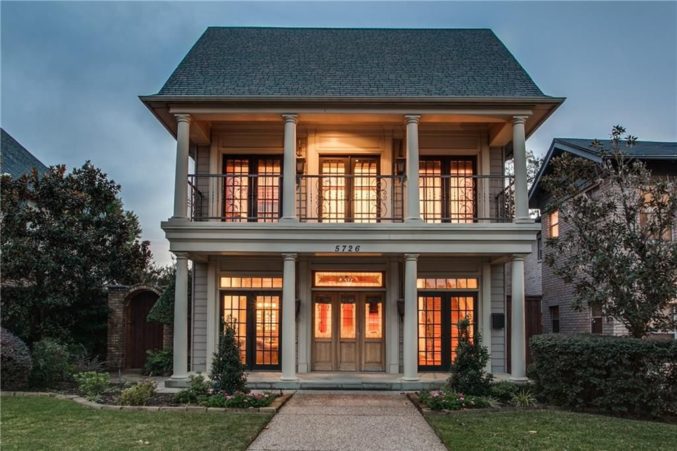 Open Houses to Hit This Weekend
Visit an opulent Preston Hollow manse or a New Orleans-style charmer in Lower Greenville.
Do you like to home ogle? Do you like driving by houses and thinking to yourself, "I've been in there before; the indoor pool was quite appealing." Do you actually need to find a new home? Each week, we scout out three open houses in three different neighborhoods that look well worth the trip.
The Price: $3,995,000
The Neighborhood: Preston Hollow
Why It Looks Cool: This Sunday, don't visit any old Preston Hollow mansion. Visit a Mediterranean Preston Hollow mansion on a hill, that also comes with a culinary center, a heated pool, a serenity garden, and—the ultimate luxury—a wrapping room.
The Price: $2,300,000
The Neighborhood: Oak Lawn
Why It Looks Cool: Set amidst the trees and situated just off the Katy Trail, this contemporary home offers plenty of privacy, and the incredible walkability of the Knox area. Plus, it has a spacious outdoor deck and a fantastic orange front door. We love an orange front door.
The Price: $879,000
The Neighborhood: Lower Greenville
Why It Looks Cool: Amidst the charming Tudor cottages surrounding the M Streets, you'll occasionally find a striking New Orleans-style abode. And though this one is a bit flashier than most, it still offers plenty of charm. The master suite, with its rows of French doors and private patio, just sweetens the pot.