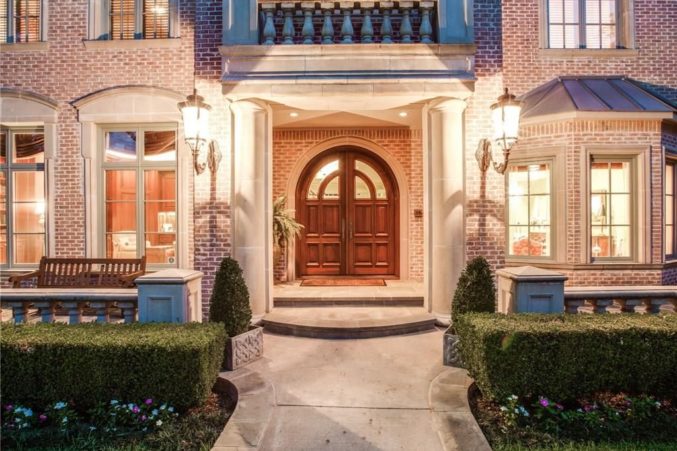 Hot Property: An Elegant (and Gorgeously Landscaped) Estate in Preston Hollow
Stars Hollow, meet your Emily Gilmore-approved equivalent.
By Estephanie Gomez
Published in Home & Garden
November 29, 2016
10:45 am
If social media is any indication, it's safe to say that many of us found comfort this holiday weekend when Netflix united our favorite Stars Hollow dream team. We could talk for hours about our feelings about Gilmore Girls: A Year in the Life, but this is a spoiler free zone. So instead, we'll focus on the very safe topic of set design, and how familiar pieces like the town gazebo, Chilton, and Luke's Diner brought us nothing but joy.
So, in searching for a property to deem "hot" this week, we understandably gravitated towards a home fit for a modern-day Gilmore girl, and 4406 Lively Lane did not disappoint. While she'd have you believing she eschews traditionalism, Lorelai's iconic and bright two-story colonial says otherwise. After growing up in Richard and Emily's decadent world, it would be hard not to have a flair for the dramatic. You can almost picture Lorelai going off on one of her famous tirades while walking down the striking curved staircase or Rory curling up with a book next to the fireplace
in the cozy library of this Preston Hollow home. Complete with a charming greenhouse, an outdoor patio, and acres of land beautifully landscaped by Harold Leidner, there's no shortage of space to entertain in the redbrick estate. At upwards of three million dollars, the property is on the extravagant side, but if there's one thing a Gilmore girl can do, it's dream big.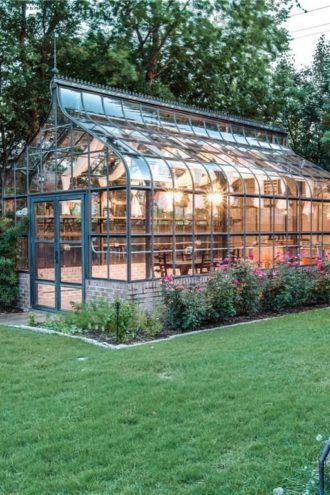 By the Numbers
$3,395,000
5 bedrooms
6.2 baths
9, 778 square feet
.68 landscaped acres
5 garage spaces
5 fireplaces