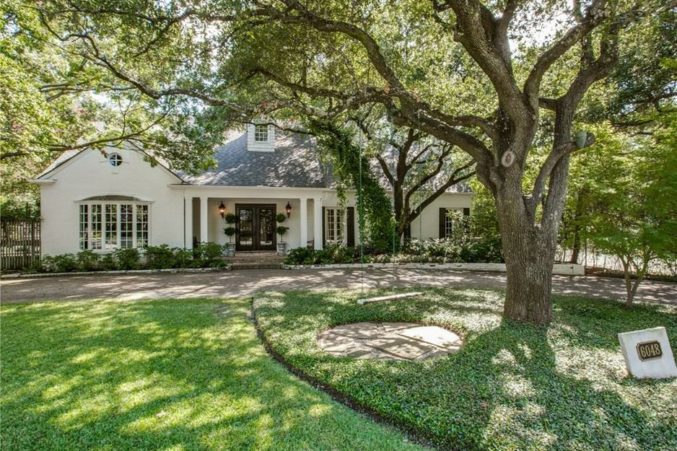 Hot Property: A Glamorous Preston Hollow Transitional
A little eye candy for your Tuesday.
By Caitlin Clark
Published in Home & Garden
November 15, 2016
10:50 am
When there's been a week as wild as America's past one, it's amazing what you can find comfort in. Sometimes it's as simple as a television show or a song, or in this case, even a house can offer some much-needed distraction.
It wasn't just this Preston Hollow transitional's vibrant wallpapered rooms or that red chandelier that caught our eye. The leopard and zebra print rugs certainly helped as well, but we like to think there was something a little less tangible that made this home so appealing. Maybe it's the way a striking black-and-white kitchen with its stainless steel backsplash could coexist beautifully with a soft-hued study filled with rows of French doors. Or perhaps it's the idea that a zebra hide can look so at home atop a wine-colored oriental rug. It may just be that we really like those white and blue umbrellas by the pool and wish we were sitting in that pergola right now.
It's hard to pinpoint exactly, but the idea of a transitional home and its habit of blending new and old ideas under the same roof, feels inspiring today. And at 6048 Meadow Road, it also looks downright gorgeous.
By the Numbers
$1,425,000
5,112 Square Feet
4 Bedrooms
4.2 Bathrooms
3 Fireplaces