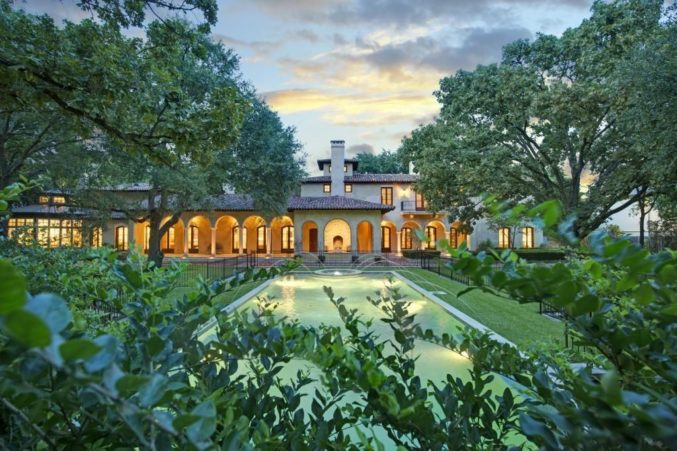 Hot Property: A European Escape in Preston Hollow
A home fit for a modern-day Disney princess.
By Estephanie Gomez
Published in Home & Garden
November 22, 2016
9:00 am
 If you're anything like us, you've watched and rewatched the new Beauty and the Beast trailer more times than you care to admit. The amount of sheer joy the Disney remake brought us this past week is downright magical. While, unfortunately, many of us don't get to live out our dreams in a French country-side castle, we've found the next best thing at 4246 Dorset Road, and the result is just as enchanting.
Inspired by European decadence, the estate's interior boasts high ceilings, mahogany accents, elegant chandeliers, and a sweeping staircase. Walkways lined with limestone-carved columns and the lush courtyard bring a sense of romance to the home. Despite the grandness of this secluded homestead, it took only eight years to complete this "labor of love."  This dreamy property is just the escape we needed.
By the Numbers
·      4626 Dorset Road
·      $5,495,000
·      6 Bedrooms
·      6.2 Bathrooms
·      2009 (Year Built)
·      11,150 Square Feet
·      4 Garage Spaces
·      5 Fireplaces