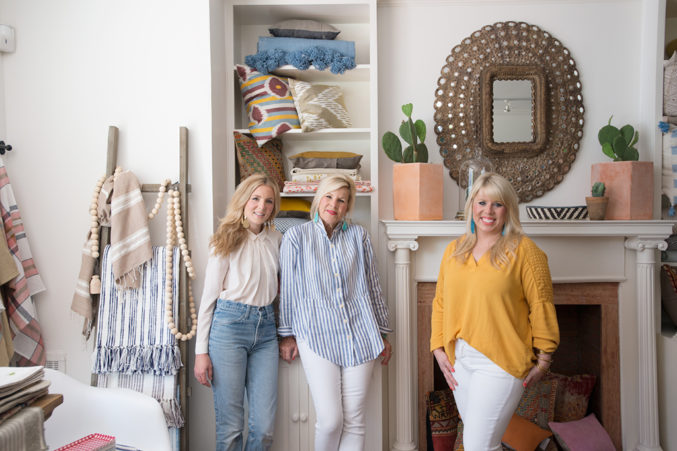 Dallas Stores You Can (and Should) Shop Online Now
Your favorite small businesses are now a click away.
By Estephanie Gomez
Published in Home & Garden
November 9, 2016
12:00 pm
Chilly November days are finally upon us, putting us in the mood to ignore our responsibilities and curl up with our laptops. Luckily for us, some of our most cherished local shopping haunts have updated or created online stores for us to peruse and purchase from the comfort of our couch.
The Cyber Scoop: The boho boutique recently revamped their online site to showcase their products for loyal in-store customers and for fans of their Instagram. According to the store's brand development chief, Stephanie Mojonnet, the most challenging aspect of creating the site was recreating the magic and nomadic spirit of the physical Henderson Avenue location. For us, the most challenging part of the ordeal will be trying not to fill up our shopping cart every time we log on.
Notable Piece: Free People Retro Love Dress, $168 – A warm-toned suede dress that's exclusive to the online store and perfect for fall.
The Cyber Scoop: Since its opening in Uptown last year, the embroidery boutique has received orders from all over the country, so storeowners and family members Britni, Kelsey, and Joni knew an online store was the next step. The biggest challenge was creating an online space that still felt personal, so the mother and daughters "put so much heart and soul" into building the website themselves. If The Loveliest has sewn a place in your heart, stay on the lookout for the launch of their own branded line of table linens and home accessories in both their online and brick and mortar store.
Notable Piece: Baby Bunny Hat, $28 – We can't explain it, but there's something so precious about babies in woodland creature-inspired clothing, and The Loveliest gets it.
The Store: Nest
The Cyber Scoop: While the physical store is closing its doors come December 1, the boutique will maintain its charming inventory at nestdallas.com. Though a domain name that may better appeal to a national audience is in the works, Nest promises to keep the brands that made us fall in love with the store, like Fatboy and Missoni Home. You can keep up with the changes by signing up for their newsletter.
Notable Piece: Fatboy Dolly, $129 – A low-maintenance pup brings life to your living room décor.