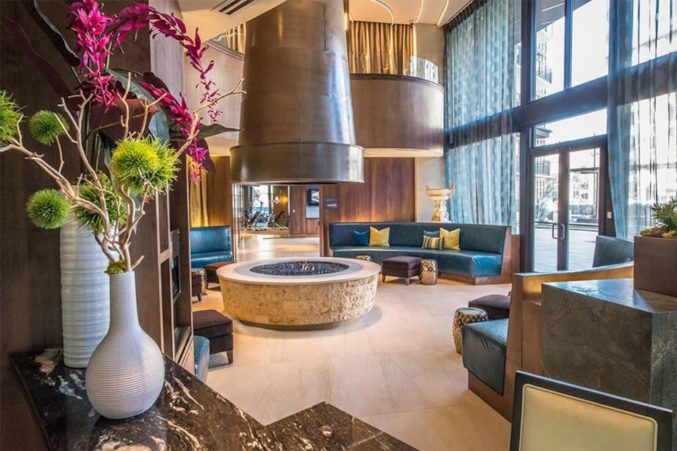 The annual TX-OU game is once again upon us, meaning Fair Park, and Dallas as a whole, is about to get a little crazier. For some, the burnt orange (hook 'em forever) and crimson are a welcome sight in the DFW area. For others, the October 8 date and the rival school colors simply mean headache-inducing traffic and a rowdy day at the State Fair. Whether you're an alum looking for a cool place to stay for the festivities, or a local Dallasite looking for an escape from the football fervor, we've rounded up four spots to Airbnb this weekend.
Location: Perry Heights (Oak Lawn)
Price: $225/night
Accommodations: 2 beds/4 guests
Located in the Perry Heights neighborhood, this spacious (but cozy) home is minutes from downtown and Uptown, making your Fair Park commute super simple. If kickoff time rolls around and you realize you won't make it, McKinney Avenue Tavern and the The Social House are just short drives away.  Both bars are guaranteed to play the Red River Shootout game, but you're more likely to find yourself in the midst of Boomer Sooner cries at the tavern and "Texas Fight!" at The Social House. 
Location: Uptown 
Price: $325/night
Accommodations: 4 guests/2 bed
The Taylor apartment building offers decadent amenities including a rooftop deck and a 24-hour concierge desk, and a quick drive to the fried food and action at Fair Park.
Location: Downtown
Price: $400/night
Accommodations: 4 guests/2 beds
With a gorgeous view of the Dallas skyline, you can celebrate in style (or mourn), at this modern apartment. Plus, with a location within walking distance from clubs and other hotels, your fun doesn't have to end with the game.
Location: Fort Worth, TX
Price: $179/night
Accommodations: 2 beds/6 guests
The listing name makes it pretty clear: this location is not meant for TX-OU fans. This, along with the quirky décor makes it perfect for a weekend getaway from the college madness.