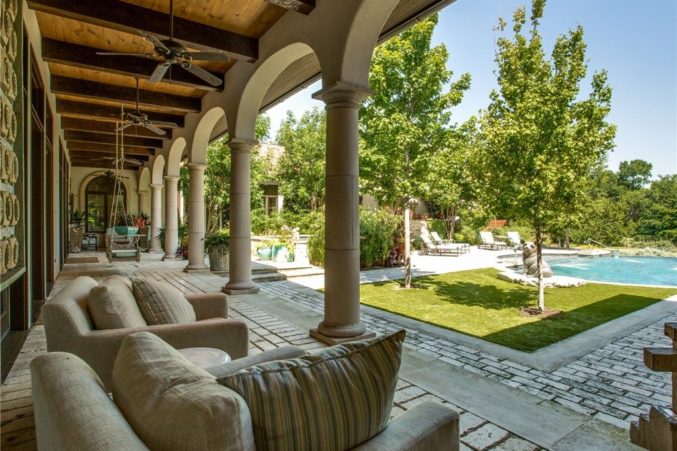 Open Houses to Hit This Weekend
Step inside a Mediterranean mansion in Bluffview or a stylish mid-century remodel in Forest Hills.
Do you like to home ogle? Do you like driving by houses and thinking to yourself, "I've been in there before; the indoor pool was quite appealing." Do you actually need to find a new home? Each week, we scout out three open houses in three different neighborhoods that look well worth the trip.
The Price: $3,999,000
The Neighborhood: Bluffview
Why It Looks Cool: There are three solid reasons this home warrants a closer look. The first: interesting animal accents. There's a rabbit, a pig, and countless deer in the slideshow alone. The second: that ridiculously well-manicured courtyard. And third: those wood accents. They're so handsome!
The Price: $514,900
The Neighborhood: Old East Dallas
Why It Looks Cool: With its covered porch, crown molding, and decorative fireplace, this historic Tudor can't help but charm. Be sure to pay a visit the second-floor master retreat, which might just pack more charisma than all the other rooms combined.
The Price: $ 1,059,999
The Neighborhood: Forest Hills
Why It Looks Cool: Maybe it's just the staging (though we think the house certainly has something to do with it), but this home seems destined for cool. Cool people, of course, but also cool things. Things that go with fire pits, exposed brick, and heated towel racks. We're not even sure we're cool enough for 8311 San Leandro Drive.