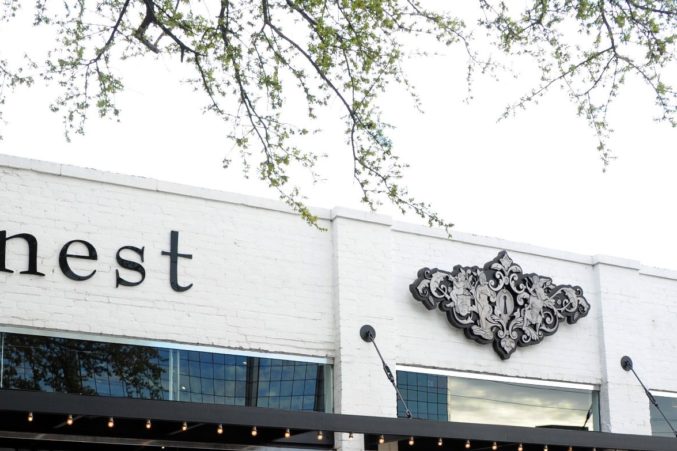 Nest Boutique Is Closing Its Doors
The McKinney Avenue shop owners are focusing their attention on another burgeoning brand.
With its black-painted walls and shelves stocked with glossy Taschen books or graphic Missoni throws, Nest has been a cozy, locally-owned retreat in a sea of Knox District Pottery Barns. On December 1, the beautiful boutique is closing its doors.
Since its opening over a decade ago, the shop has occupied four different spaces in Dallas, including a spot in Snider Plaza, and its final locale next to Forty Five Ten on McKinney Avenue. In recent years, we've turned to the shop for their unique array of home accents and gifts, ranging from FatBoy beanbags to Tom Dixon coffee trays. The decision to close shop was made by current co-owners Heather Wiese-Alexander and Scott Alexander in order to free up time to focus on their luxe stationery brand, Bell'Invito, which just this fall launched a new collection of desk and home accessories.
In a press release, Heather said, "I will miss the playground, the comedy, the patrons, and all the pretties—but I have a feeling we will have new places to meet up and play again soon. Until then."
In This Post