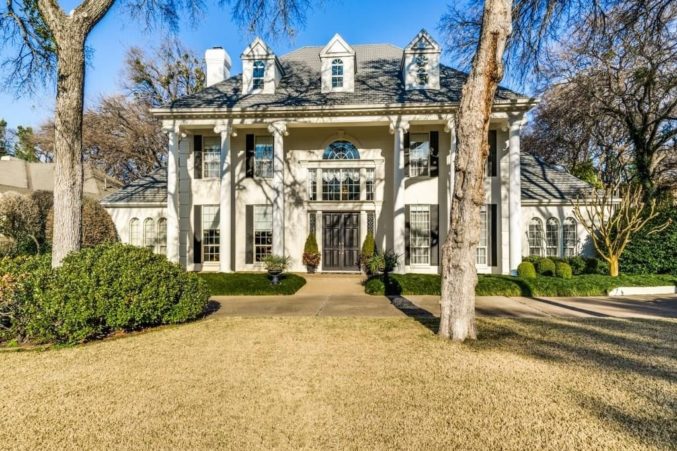 What $1 Million Buys You in Fort Worth
Showing some love to Cowtown.
After recently scouting three lovely homes in Dallas for around $1 million, we were curious to see how Fort Worth's real estate stacked up. Here are four stylish gems at the same price point.
Price: $919,000
Numbers: 4 bed | 4.1 bath | 4,498 sq. ft.
Highlights: This chic little home won us over with its carefully crafted exterior. The inside is full of angular details, like square metal chandeliers, diamond-patterned subway tile, and dark exposed beams. The palette of grays and creams feels modern, but also welcoming.
Price: $995,000
Numbers: 3 bed | 3 bath | 2,463 sq. ft.
Highlights: This clean-lined condo offers high ceilings, slate walls, museum lighting, and some well-placed wine coolers. What we're really envious of, though, is the sweeping view of downtown Fort Worth from huge windows and a private terrace.

Price: $995,000
Numbers: 4 bed | 4 bath | 4,175 sq. ft.
Highlights: This lavish home is not for those afraid of color. From a purple-patterned office to a pretty paisley bathroom, the house is wallpaper heaven. Every room boasts its own palette and style, but the contrast of stately pieces and whimsical accessories is consistent and charming.

Price: $998,000
Numbers: 4 bed| 3.1 bath | 4,500 sq. ft.
Highlights: This sweet little home is more family-friendly than flashy. Must-see details include a sunny attic room, a spacious kitchen and breakfast bar, and a grassy backyard, while stylish accents such as dark hardwood floors, a glam glass shower, and exposed brick walls add just enough pizzazz.