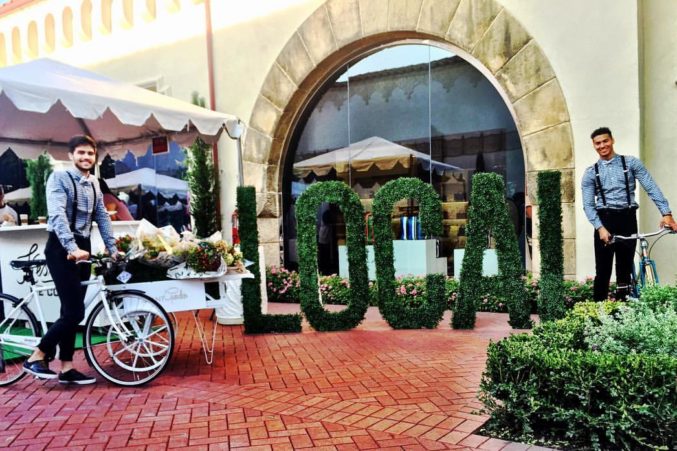 Our Favorite Dallas Design Instagrams from the Weekend
Sweet snaps for tired Monday eyes.
In case you were busy filling out your Emmy Awards bracket, we scouted some of our favorite home- and garden-related Instagrams for your viewing pleasure.
@LanceTemple at Highland Park Village
Last Saturday saw the launch of the cutest little market in Dallas (and possibly anywhere). "Local" returns to Highland Park Village every third Saturday through 2016, with gourmet breakfast tacos, elegant grab-and-go bouquets, macarons, and much more.
Texas Paint
The shell to fish ratio here could please any aquatic enthusiast.
A photo posted by Benjamin Moore – Texas Paint (@texas_paint) on
A Piece of Toast
When stylish Dallas bloggers and designers come together for Sunday supper, you can bet the result will be swoon-worthy.
The Loveliest
Because some monograms are so divine, they deserve their own crown.
Flea Style
As the hip handmade- and vintage-filled market prepares for its November show, we're taking note of every item they Instagram to perfect our Flea Style shopping list.