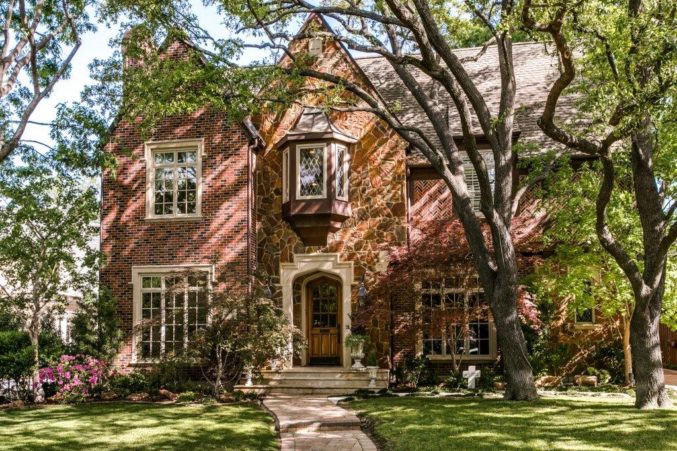 Open Houses to Hit This Weekend: Tudor Edition
Step inside an exquisite English Tudor in the Park Cities or an updated charmer in Lower Greenville.
Do you like to home ogle? Do you like driving by houses and thinking to yourself, "I've been in there before; the indoor pool was quite appealing." Do you actually need to find a new home? Each week, we scout out three open houses in three different neighborhoods that look well worth the trip.
The Price: $739,000
The Neighborhood: North Oak Cliff
Why It Looks Cool: Do you like pretty, tree-lined drives in historic Dallas neighborhoods? Do you enjoy strikingly updated homes that maintain their original charm? Do you prefer stainless steel, granite, and marble finishes? Then just look for the lovely Tudor with the pumpkins out front this Sunday.
The Price: $799,000
The Neighborhood: Lower Greenville
Why It Looks Cool: Situated in one of Dallas hippest 'hoods, this 1930s Tudor has been perfectly updated for a modern family. The high-ceilinged kids' rooms are well worth a look.
The Price: $2,300,000
The Neighborhood: University Park
Why It Looks Cool: Though it was crafted in 2005, this home might look the most Tudor-esque of them all. Exposed beams, leaded glass windows, and cathedral ceilings feature among the abode's well-crafted elements, along with a wood paneled library and a gorgeous temperature-controlled wine cellar.