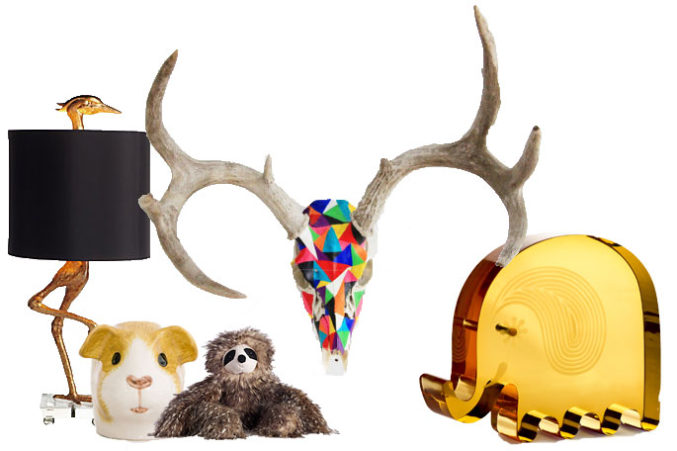 Go Wild for Animal-Themed Decor
A menagerie of our favorite pieces.
While "animal-centric home furnishings" may call to mind overdone cheetah print or a stuffy, taxidermied deer, we prefer styles that bring life and modernity to a home. From a gilded porcelain bulldog to a dazzling geometric deer skull, here are our favorite wildlife-inspired pieces.
In This Post