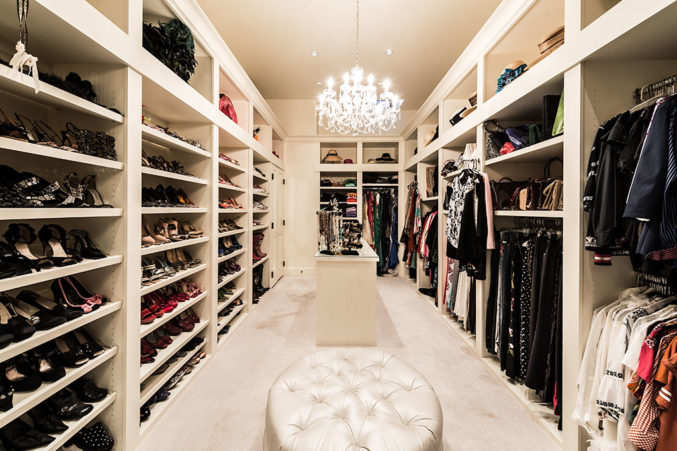 3 Ways to Make Fall Closet Cleaning a Cinch
Avoid a meltdown as you make room for new chunky knits.
By Olivia Gussoni
Published in Home & Garden
September 21, 2016
12:38 pm
As you dream of cozy, fall-appropriate turtlenecks with a pumpkin spice latte in hand, there's another thing you should consider: your closet. Texas weather is strange and unpredictable, but it's time to start tossing old clothes to make room for the new. Of course, this is easier said than done.
Luckily for you, we've tracked down Texas-based organizing expert, Melinda Massie, and asked her to share a few of her best closet cleaning tips. "Using this method I've had clients let go of bags upon bags of clothing without things getting too frustrating," Massie says. "The space created makes it much easier to get to the work of organizing."
1. Set a Goal
Start by visualize your ideal space. Does your dream closet look sparse and chic like a boutique, or full and clean? Once you've decided on a realistic direction, remove everything that impedes you from reaching that goal. "Hold up discarded items and place them in one of five piles," Massie says. "Your categories can include trash, recycle, donate, sell/consign, and move to another room."
2. Categorize by Asking Questions
Melinda's top five include: Do you love it? How does it fit? Is it comfortable and flattering? Is it apt for your current lifestyle? Will you wear it again? Then, move on to other items like shoes and handbags. Try asking: Do you need it? Do you use it? Do you love it? You can also work with Massie directly to receive personalized guidance on tidying up.
3. Create Visual Appeal
Once you've gone through everything on the floor, move to the top of your closet, then the middle, and finally, the lower sections. After sorting the items, you can begin transforming your closet. "Sort like with like," Massie says. "Tops, pants, skirts, dresses, jeans, etc." Tops can be further organized according to sleeve length, and the rest of the clothing can be color coordinated for visual appeal.
Now you can justify buying all the new clothes you've had your eye on since New York Fashion Week. For more on organization, check out Melinda's website www.organizingfabulously.com.