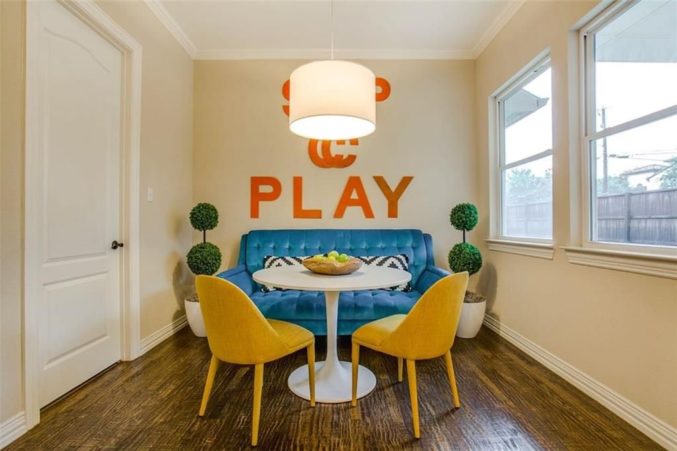 Open Houses to Hit This Weekend
Step inside an Oak Lawn high-rise or a unique contemporary home in Highland Park.
Do you like to home ogle? Do you like driving by houses and thinking to yourself, "I've been in there before; the indoor pool was quite appealing." Do you actually need to find a new home? Each week, we scout out three open houses in three different neighborhoods that look well worth the trip.
The Price: $1,945,000
The Neighborhood: Oak Lawn
Why It Looks Cool: Situated in the tony Mayfair Condominiums, this nearly 5,000-square-foot pad comes equipped with expansive views of the Dallas skyline and Lee Park, an impressive entryway, and a master suite with two custom, walk-in closets.
The Price: $1,925,000
The Neighborhood: Highland Park
Why It Looks Cool: This clean-lined contemporary home capitalizes on that whole natural light, bring-the-outdoors-in thing in a glorious way. Every single room offers something unique.
The Price: $699,000
The Neighborhood: Lower Greenville
Why It Looks Cool: As Henderson Avenue's cool factor continues to rise, settling down in a traditional home in the hip 'hood becomes more and more appealing—especially when they're as charming as 2423 Madera Street.