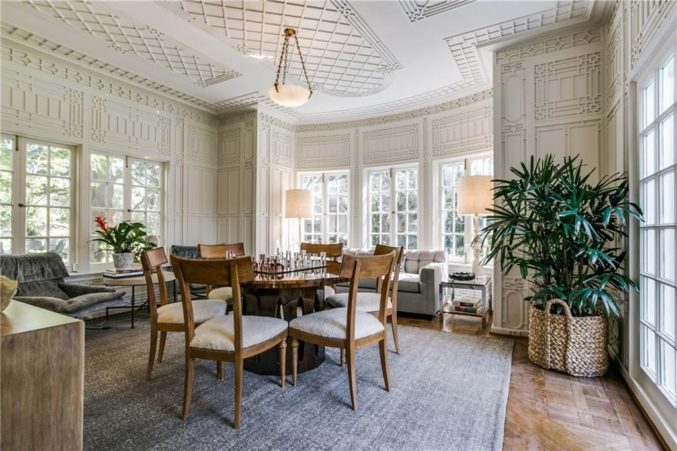 Open Houses to Hit This Weekend
Step inside a modern M Streets abode or an iconic Highland Park manse.
Do you like to home ogle? Do you like driving by houses and thinking to yourself, "I've been in there before; the indoor pool was quite appealing." Do you actually need to find a new home? Each week, we scout out three open houses in three different neighborhoods that look well worth the trip.
The Price: $790,000
The Neighborhood: Lower Greenville
Why It Looks Cool: Stocked with charming Craftsman homes and the occasional lemonade stand, Palo Pinto was quickly becoming one of favorite Lower Greenville avenues. But this home, with its lofty open rooms, modern finishes, and cheerful blue exterior, sealed the deal for the pretty street.
The Price: $8,900,000
The Neighborhood: Highland Park
Why It Looks Cool: We've wanted to step inside this iconic, Hal Thompson-designed home since our first visit to Lakeside Park. Browsing the photos of Will-Christopher Design's recent remodel, showcasing Gracie wallpaper and a trellised room, makes Sunday's open house all the more thrilling.
The Price: $1,739,000
The Neighborhood: Lakewood
Why It Looks Cool: This newly constructed modern home takes the light, bright, and white concept to the extreme—in a good way. We'd recreate the Risky Business dance scene in every stunning room.