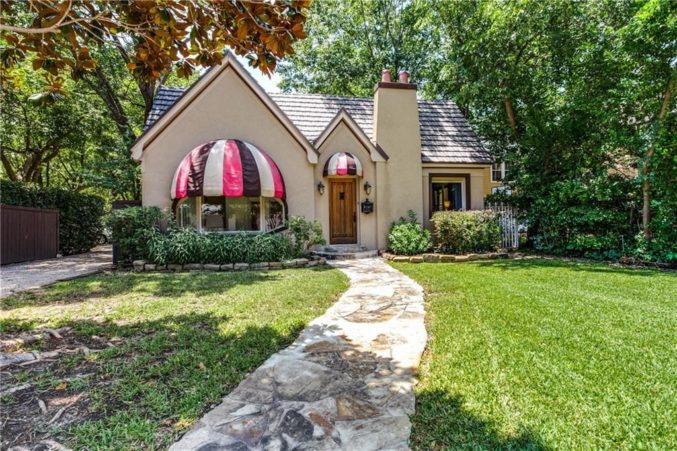 Open Houses to Hit This Weekend
Step inside a charming Bluffview Tudor or a nature-centric townhome along Turtle Creek.
Do you like to home ogle? Do you like driving by houses and thinking to yourself, "I've been in there before; the indoor pool was quite appealing." Do you actually need to find a new home? Each week, we scout out three open houses in three different neighborhoods that look well worth the trip.
The Price: $2,299,000
The Neighborhood: Oak Lawn
Why It Looks Cool: This Mediterranean townhome boasts a gorgeous, spacious interior, beamed ceilings, and a cheerful sunroom, but the real showstoppers here are the two private decks and their tranquil views of Turtle Creek.
The Price: $795,000
The Neighborhood: Lakewood Heights
Why It Looks Cool: The stunningly renovated ranch-style home near Lower Greenville is as charming on the inside as the bright red Adirondack chairs perched on its front lawn. Bonus points for the cozy backyard patio and custom pool.
The Price: $649,000
The Neighborhood: Bluffview
Why It Looks Cool: Come for the whimsical awnings that don this 1920s Tudor. Stay for the bright, beautifully updated kitchen, cozy attic bedroom, and lush, sprawling backyard.