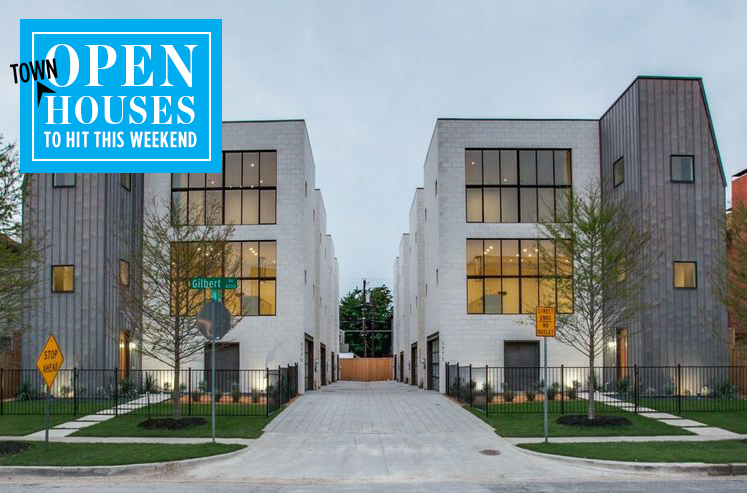 Open Houses to Hit This Weekend: Townhome Edition
Step inside...
Each week, we scout out open houses in different neighborhoods that look well worth the trip.
The Price: $575,000
The Neighborhood: Oak Lawn
Why It Looks Cool: A true steal for the neighborhood, this townhome features a level of modernity that is not for the faint of heart. With a brushed-metal exterior, concrete flooring, sliding door panels, and a space-age kitchen, 3715 Colvin is perfect as a bachelor pad or a home for a hip modern family.
The Price: $465,000
The Neighborhood: North Oak Cliff
Why It Looks Cool: This three-story townhome is light and airy, and includes a Jacuzzi bathtub, wood floors, and a breakfast bar. Bonus points for the covered rooftop patio's beautiful views of North Oak Cliff.
3633 Brown Street | Sunday, 2-4pm 
The Price: $1,799,000
The Neighborhood: Oak Lawn
Why It Looks Cool: This Turtle Creek-area townhome is far from modest. The sleek and modern exterior, complete with a courtyard/zen garden, is matched by an equally chic open floor plan inside. High-beamed ceilings, light wood floors, and bright white walls invite sunlight in. Extra touches include elevator access to all four floors, five fireplaces, a wine cellar, and a rooftop terrace with a Jacuzzi.
The Price: $649,000
The Neighborhood: Uptown
Why It Looks Cool: Don't let this townhome's traditional brick exterior fool you. The streamlined interior is cool and contemporary, with black and white details, hardwood floors, built-in bookshelves, and a stunning fireplace.