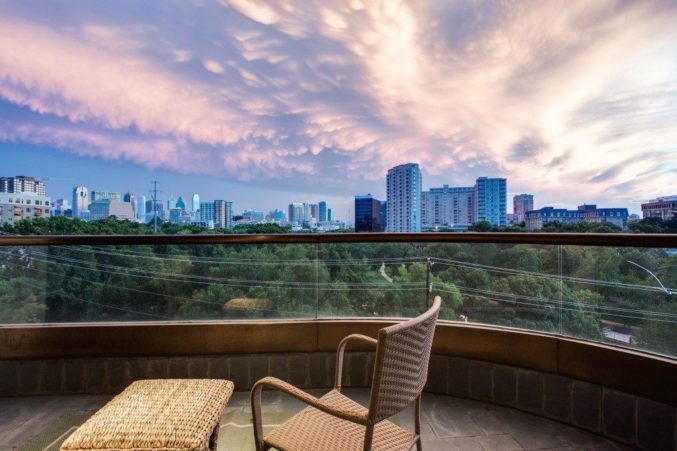 Open Houses to Hit This Weekend: High-Rise Edition
We'll buzz you up.
Do you like to home ogle? Do you like driving by houses and thinking to yourself, "I've been in there before; the indoor pool was quite appealing." Do you actually need to find a new home? Each week, we scout out three open houses in three different neighborhoods that look well worth the trip.
The Price: $899,999
The Neighborhood: University Park
Why It Looks Cool: Situated between Preston Hollow and University Park, this two-level penthouse has a primo location. Coming in at 2,200 square feet, the Shelton Condominium home is spacious yet cozy, and boasts stunning skyline views from its sprawling patio.
The Price: $1,450,000
The Neighborhood: Oak Lawn
Why It Looks Cool: Do you like contemporary floor plans and the always-beautiful Turtle Creek Boulevard? Are you comfortable with the color red? You can always repaint the kitchen cabinets, but this sophisticate condo's incredible views of both Uptown and Downtown cannot be touched.
The Price: $429,000
The Neighborhood: Uptown
Why It Looks Cool: You can't beat this condo's Uptown location—it's right next to trendy Toulouse and Taverna, and sits alongside the Katy Trail. Inside, wood floors and big windows make the space feel warm, and the two-level floor plan means you get not one but two balconies looking down on the Knox/Henderson neighborhood below.