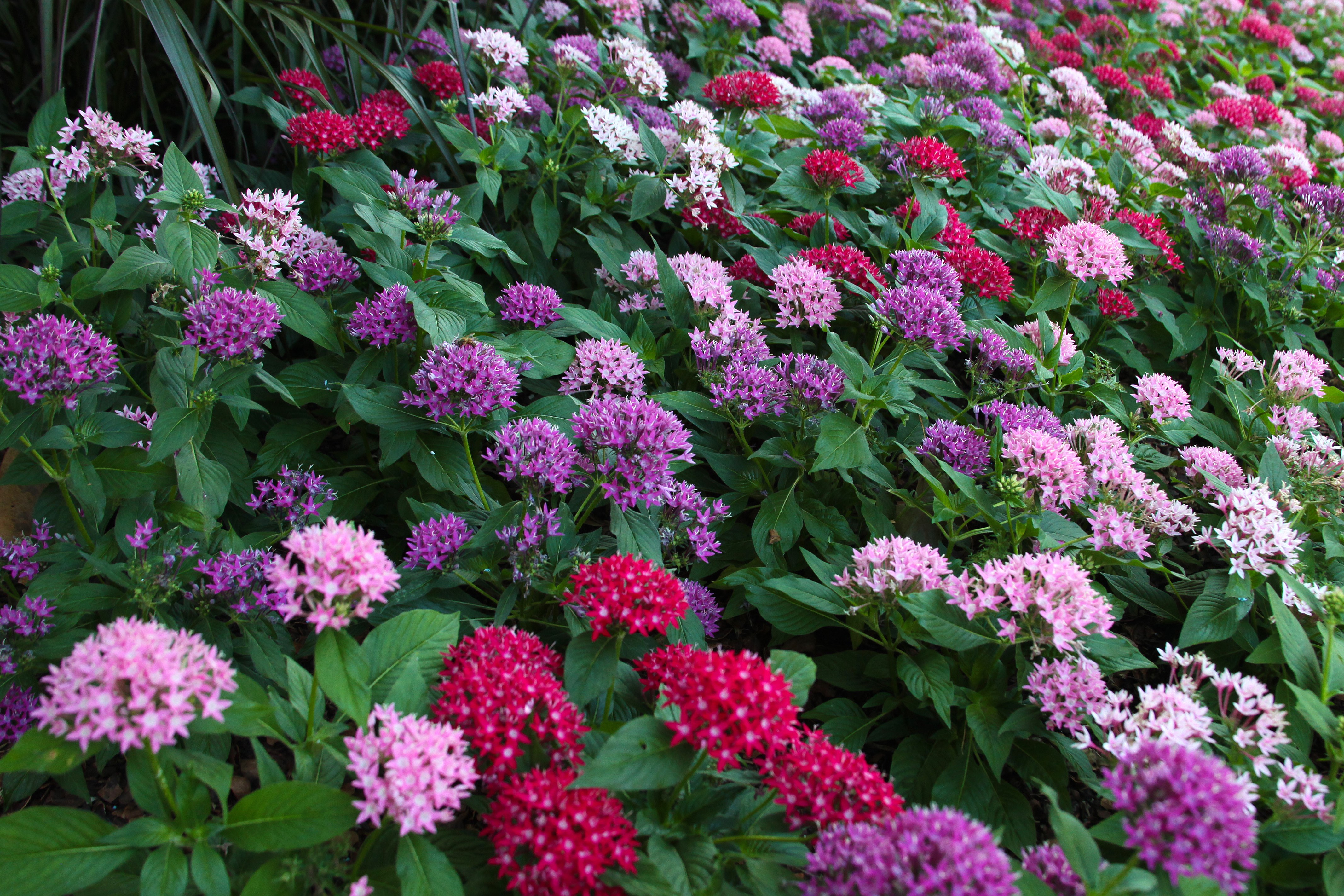 Four Flame-Proof Plants for Your Summer Garden
The hottest heat-resistant flowers we know.
When we think "gardening expert," a few local green thumbs might come to mind, but Dallas Arboretum's Vice President of Gardens Dave Forehand certainly makes his way to the forefront. Each month, we'll be sharing Forehand's seasonal gardening tips and insight. On this nearly 100-degree Dallas day, Dave's talking flame-proof plants.
—
Summer has officially arrived, and chances are some plants in your garden are feeling it. Each year, we test thousands of trees, shrubs, annuals, perennials, groundcovers, fruits and vegetables through the Dallas Arboretum's internationally recognized Plant Trials Program. We dedicate two garden areas to testing for extreme weather conditions (namely heat and humidity) and identify plants that are every bit as hardy as the Texans that grow them. These are then deemed "flame-proof."
Below are four of our hottest, flame-proof summer picks.
1. Begonia "Whopper"
The super-sized Whopper produces eye-popping color complemented by durable (but beautiful) dragon wing leaves.
2. Globe Amaranth
Butterflies and hummingbirds flock to this flower's brilliant blooms. Set atop slender stems, the plum-colored florets will deliver color all summer long. Plant it among your Marigolds, Petunias, Angelonias and Celosias, or en masse in a meadow setting.
3. Wishbone Flowers
These small, bushy annuals bloom copiously under shady conditions and come in colors ranging from lilac-blue and deep purple to yellow. Other options include pink, rose, white and burgundy, making the Wishbone a great choice for edging and containers.
4. Star Cluster Flower
The Kaleidoscope variety of Penta is the most colorful and uniform series available. The heat- and drought-resistant annual is easy to grow, eager to bloom, attracts pollinators, and produces glorious flowers all summer.
For more information on other Dallas Arboretum certified Flame-proof plants ideal for growing in Dallas, visit dallasplanttrials.org, or watch the Dallas Arboretum's vice president of gardens, Dave Forehand, discuss our top picks.