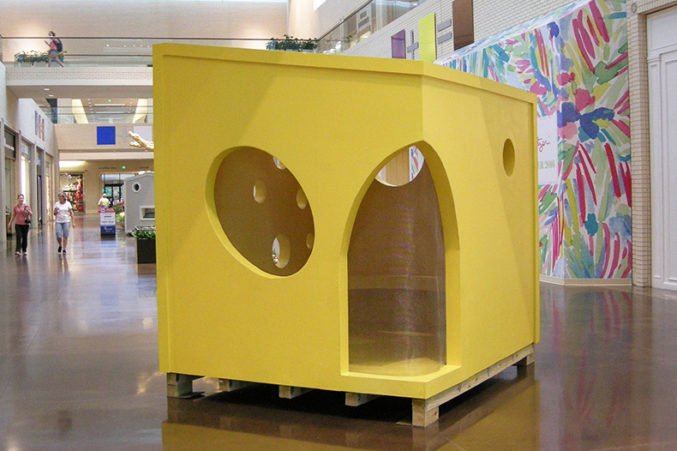 Dallas CASA and NorthPark Center Debut Parade of Playhouses
Tiny homes with a big purpose.
While many kids dream of playing house in their very own backyard cottage, most probably don't envision a Mars rover or a safari tent. At the 21st Dallas CASA Parade of Playhouses, those wild dreams are realized throughout NorthPark Center, surrounded by curious kids and parents alike.
The annual event and raffle serves as a fundraiser for Dallas Court Appointed Special Advocates, an organization of volunteers who act as a voice for abused or neglected children in court. On July 31, 15 lucky raffle winners will score one of the mini homes designed and donated by local businesses, architects, and builders.
Playhouse standouts include a house with a sloped climbing wall, a cheese-shaped abode with circular windows, and a Steampunk-inspired tin playhouse. We're currently eyeing the Craftsman-style playhouse and its copper roof.
Tickets are $5 and can be purchased at NorthPark or at dallascasa.org.