To know Eastwood is to love it. The idyllic neighborhood comprised of ambling, creek side streets stays mostly hidden among the trees surrounding White Rock Lake, but those lucky enough to stumble upon the natural gem often become hooked. If you hope to be one of them, we've rounded up a few happy Eastwood homes available today.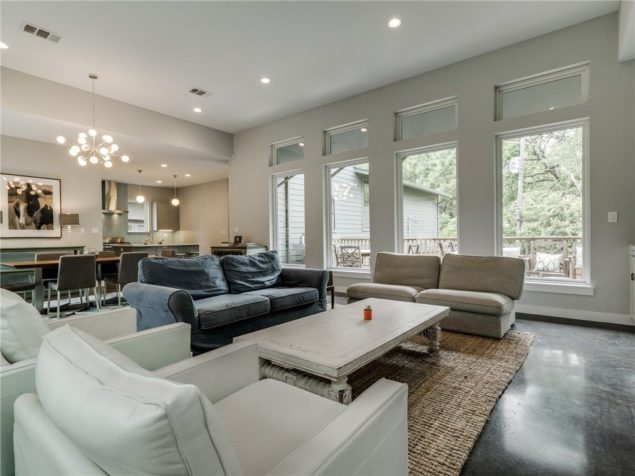 Price: $594,500
Numbers: 4 Bedrooms / 2.1 Bathrooms / 2,381 Square Feet
Highlights: The interior's layout and materials are perfectly on par with the general hipness of this home's façade. Fans of a gray and white color scheme, take note!
Price: $1,280,000
Numbers: 5 Bedrooms / 5.1 Bathrooms / 6,893 Square Feet
Highlights: This roomy, well-appointed abode comes with top-notch amenities and a resort-worthy backyard pool.
Price: $495,000
Numbers: 3 Bedrooms / 2.1 Bathrooms / 2,569 Square Feet
Highlights: This newly remodeled '60s home offers gorgeous hardwoods, a fresh white paint job, and abundant natural light. Also, if you can correctly count the number of windows featured in this listing's slideshow, we'll give you a prize.