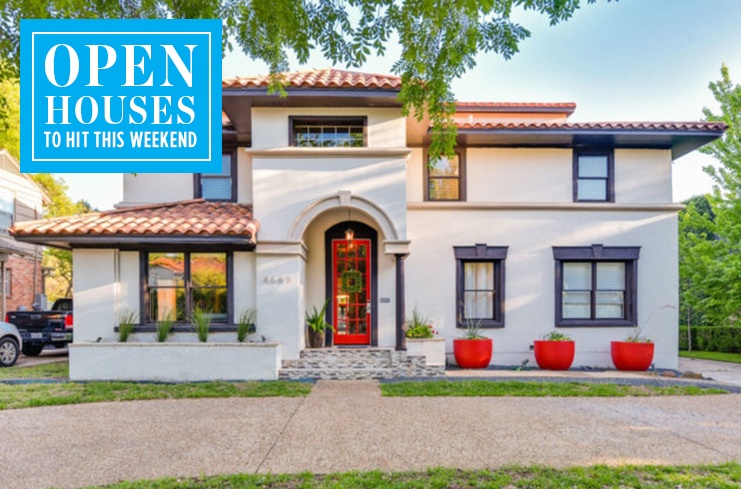 Open Houses to Hit This Weekend
Step inside...
Do you like to home ogle? Do you like driving by houses and thinking to yourself, "I've been in there before; the indoor pool was quite appealing." Do you actually need to find a new home? Each week, we scout out three open houses in three different neighborhoods that look well worth the trip.

The Price: $980,000
The Neighborhood: Highland Park
Why It Looks Cool: The recently renovated '50s Mediterranean feels wonderfully contemporary on the inside, while maintaining its mid-century charm. There's also a fun, retro-looking backyard area that looks well worth a first hand glimpse.

The Price: $1,349,000
The Neighborhood: Lakewood
Why It Looks Cool: The bright four-bedroom home offers a beautiful open concept layout. Every custom-built room flows together perfectly, but we suggest following that flow to the walk-in closet of the first-floor master suite.

The Price: $2,599,000
The Neighborhood: Preston Hollow
Why It Looks Cool: We touted this home's hipness in a recent "Hot Property," and are personally looking forward to seeing it up close and in person. Come join us!