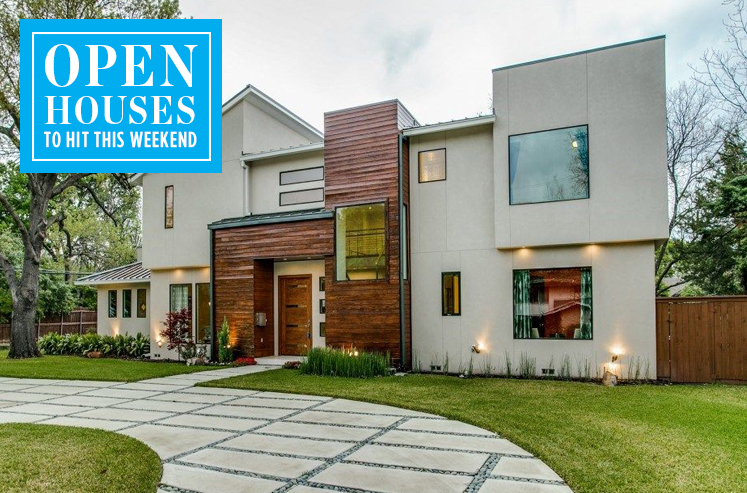 Open Houses to Hit This Weekend
Step inside...
Do you like to home ogle? Do you like driving by houses and thinking to yourself, "I've been in there before; the indoor pool was quite appealing." Do you actually need to find a new home? Each week, we scout out three open houses in three different neighborhoods that look well worth the trip.
The Price: $1,599,000
The Neighborhood: North Dallas
Why It Looks Cool: Tucked in Forestcrest Estates and just blocks from top-notch education like The Hockaday School, this spacious, contemporary home is perfect for a modern family. A sleek chrome-and-black kitchen, spacious patio and pool, and a glassed-in wine chamber make this posh home a knockout.
The Price: $520,000
The Neighborhood: Old East Dallas
Why It Looks Cool: Munger Place Historic District's tree-lined streets are full of old-fashioned charm, but this Victorian is a standout. With bright blue trim, a big front porch, inviting sunny rooms and well-kept interior wood detailing, 5019 Victor Street is the perfect quiet family home.
2937 Rosedale Avenue | Saturday, 12-2pm
The Price: $1,646,000
The Neighborhood: University Park
Why It Looks Cool: Just blocks from Snider Plaza and Burleson Park, this home is at the heart of Park Cities life. With Mediterranean accents, an antique-style kitchen, and huge bedrooms, 2937 Rosedale is an inviting home with enough room for entertaining and family life.