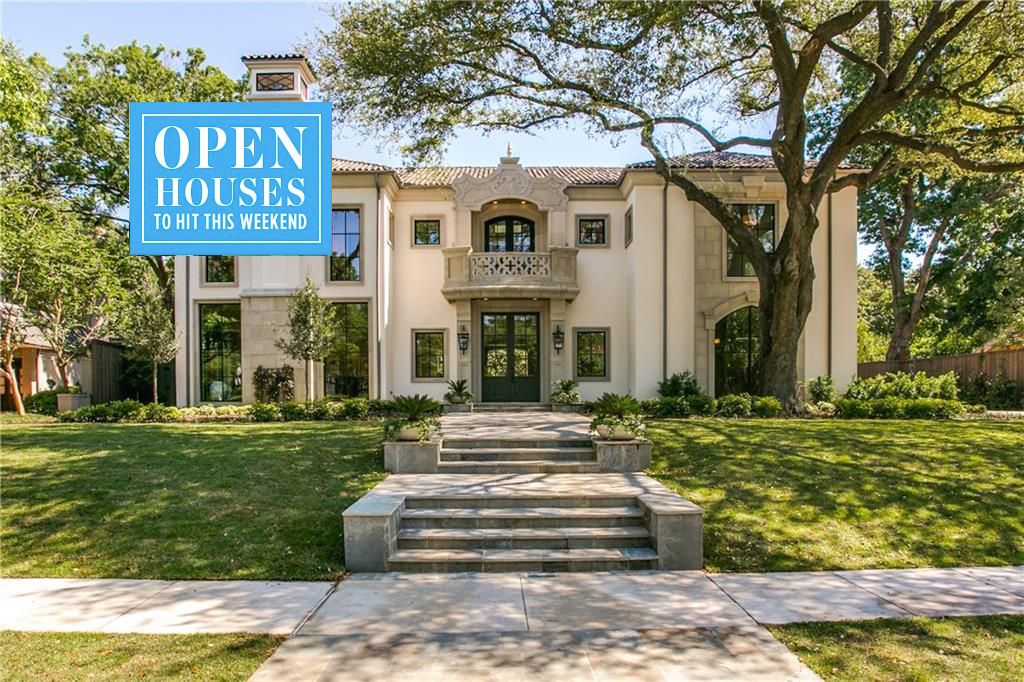 Open Houses to Hit This Weekend
Step inside...
Do you like to home ogle? Do you like driving by houses and thinking to yourself, "I've been in there before; the indoor pool was quite appealing." Do you actually need to find a new home? Each week, we scout out three open houses in three different neighborhoods that look well worth the trip.
The Price: $999,999 
The Neighborhood: University Park
Why It Looks Cool: This home has so much historic charm and character; it's hard to look away from the slideshow. We can only imagine what would be like to witness that bright red kitchen or teal dining room in person.
The Price: $9,750,000
The Neighborhood: Highland Park
Why It Looks Cool: Every now and then it's nice to step inside a huge, newly-constructed Highland Park home that (perhaps) has one too many chandeliers, and just take it all in. Who needs history when you can have something called "a gentlemen's library?"
The Price: $610,000 
The Neighborhood: Oak Lawn
Why It Looks Cool: Tucked away just a few blocks off of Lemmon Avenue, this contemporary townhome is so sleek that even the wildest of Scott + Cooner furnishings would look right at home.