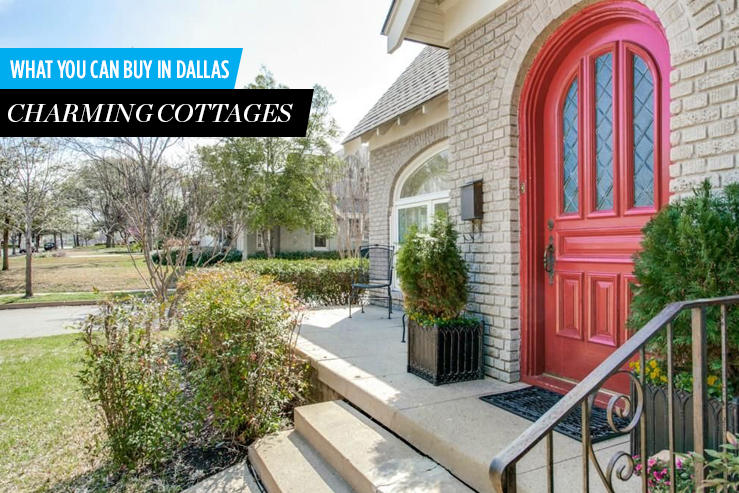 3 Charming Cottages You Can Buy in Dallas
Get cozy.
It's hard to resist a cozy cottage. The long-standing dwellings always catch our eye no matter where they're found. If you too find yourself craning your neck for a better look at these small but sweet abodes, than read on for a roundup of some of our city's most charming examples on the market today.
Neighborhood: Lower Greenville
Price: $415,000
Numbers: 2 Bedrooms / 2 Bathrooms / 1,402 Square Feet
Highlights: What could make a charming cottage even more charming? A bright yellow paint job. This '40s home has also been beautifully updated to include modern appliances, new materials, and an enviable master bathroom.
Neighborhood:  Wilshire Heights
Price: $495,000
Numbers: 3 Bedrooms / 2 Bathrooms /1,658 Square Feet
Highlights: This sweet home makes us feel warming inside just looking at photos of it. Filled with natural light and gorgeous updates, the house also comes with a spacious, party-ready backyard.
Neighborhood: Highland Park
Price: $1,295,000
Numbers: 4 Bedrooms / 3 Bathrooms 2,490 Square Feet
Highlights: That red door. The exposed white brick and roomy corner lot. The general chic and airy vibes we get from looking at its slideshow. Basically, we're crushing hard on this '50s cottage.