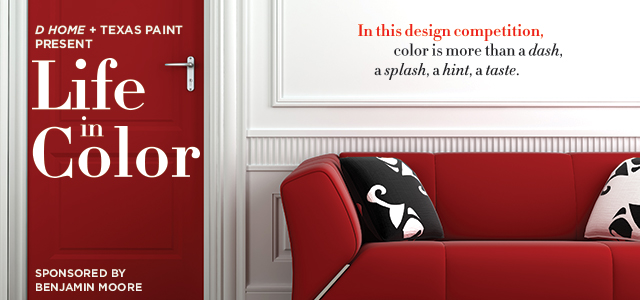 We Want You (and Your Colorful Rooms) for Our Life in Color Contest
Do you dream in color?
Last week, we prompted you (local designers) to recall your most vivid spaces for our annual Life in Color contest. This week, well, we're still asking you to send in your splashy selects, but this time with a bit more urgency. You only have three more weeks to submit your rooms for the chance to have them featured in D Home's July/August issue, the opportunity to name your own custom paint color (the dream!), and obtain endless pomp and glory.
To enter your chosen room (or rooms) designed within the last five years, go ahead and scroll down, or head over here to read some rules and upload some photos. Hop to it!
---