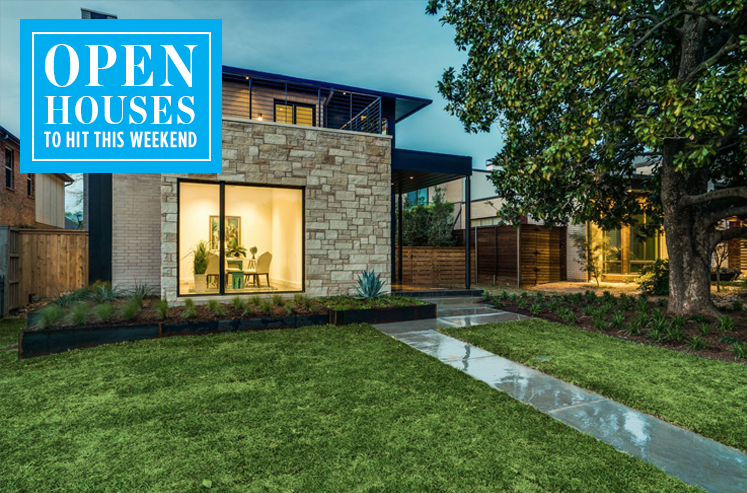 Open Houses to Hit This Weekend
Step inside...
Do you like to home ogle? Do you like driving by houses and thinking to yourself, "I've been in there before; the indoor pool was quite appealing." Do you actually need to find a new home? Each week, we scout out three open houses in three different neighborhoods that look well worth the trip.
*In honor of Mother's Day next weekend, I searched for houses with my own mom in mind.
The Price: $1,749,000
The Neighborhood: University Park
Why It Looks Cool: When my parents were looking to buy a home, my mom wanted a spiral staircase so she could watch me walk down the stairs in my dress on prom night. If you're as cheesy as my mom, this home would be perfect for you.
The Price: $1,498,500
The Neighborhood: Bluffview
Why It Looks Cool: Another important piece of my mom's home criteria was an open floor plan and an island. This home delivers just that. The wide open spaces are perfect for anyone who wants to entertain in a modern style, and the island is just like the one I ate every breakfast every day while growing up.
The Price: $1,325,000
The Neighborhood: Preston Hollow
Why It Looks Cool:  Channeling my mother's wishes again is this roomy French Mediterranean home. According to the website, 5425 Royal Lane is a "rare opportunity to own an acre in an exclusive cul-de-sac of Russwood Acres located in Preston Hollow." Cul-de-sacs are hard to come by, but can make all the difference—where else would I have learned to become a master on my pogo stick?
Alison Glander is a D Home/D Weddings Editorial Intern.