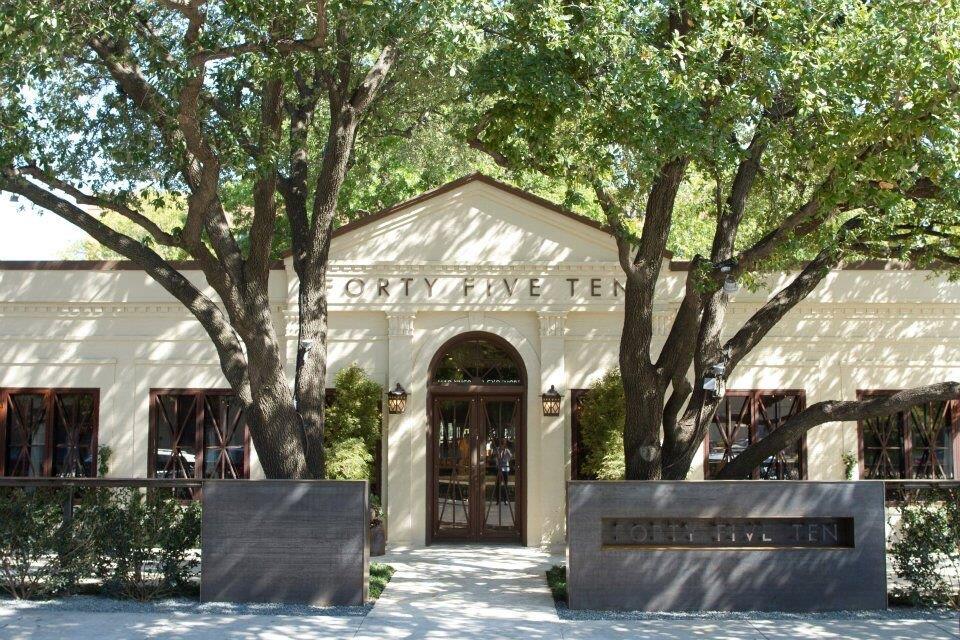 Forty Five Ten is Heading to Houston
With a champagne bar!
You guys, I'm a little jealous right now. My dear, beautiful Forty Five Ten is opening a second location in Houston's River Oaks District, and it sounds lovely. Opening in September—just before the new flagship store is unveiled across from The Joule in downtown Dallas—the Houston location will be significantly smaller (3,300 square feet as opposed to 37,000). But it will include men's and women's fashions, an Assouline book department, a chic gift and home area curated by Rob Dailey, and a new addition that Forty Five Ten co-founder Brian Bolke is particularly excited about: the Copper Bar. In keeping with the walkability of River Oaks District, the champagne and coffee bar will be positioned right at the entrance of the boutique.
So yes, this was tough news for me to take this morning (I don't like to share!), but I'm willing to let Houston have but a small slice of my beloved Forty Five Ten. The next time Southwest diverts me to "Space City," I might just have to go snag a Copper Bar champagne.