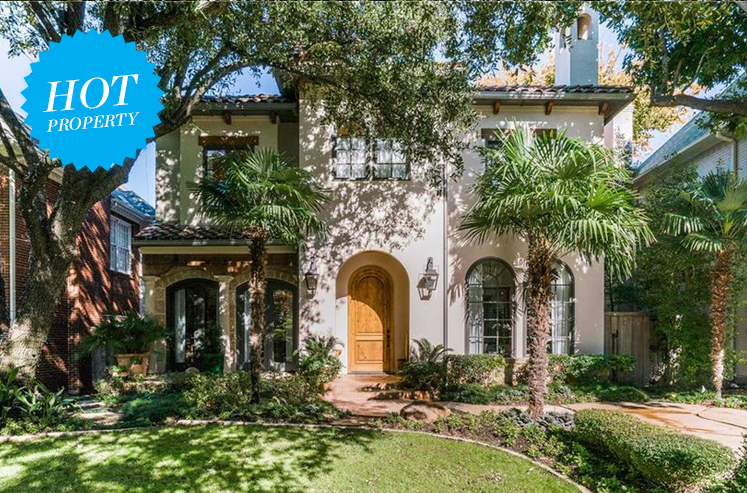 Hot Property: Mediterranean Style on Katy Trail
You had us at palm trees.
Forget what the groundhog says – this weather feels like spring to us. What better way to enjoy it than getting out on the Katy Trail. The next time you get your workout on (or drink sangria at the Katy Trail Ice House), stop by this hot property. Located in Highland Park, the home boasts palm trees, stucco and a stone exterior. The intricate moldings and high beamed ceilings give the home a cozy yet extravagant look. The pool comes with an attached grill and covered patio – perfect for entertaining or relaxing on a lounge chair while someone feeds you grapes.
By the Numbers
$2,495,000
5,026 Square Feet
2005 (Year Built)
4 Bedrooms
4.2 Bathrooms
2 Garage Spaces
3 Fireplaces
1 Pool
*Alison Glander is an D Home/D Weddings editorial intern.