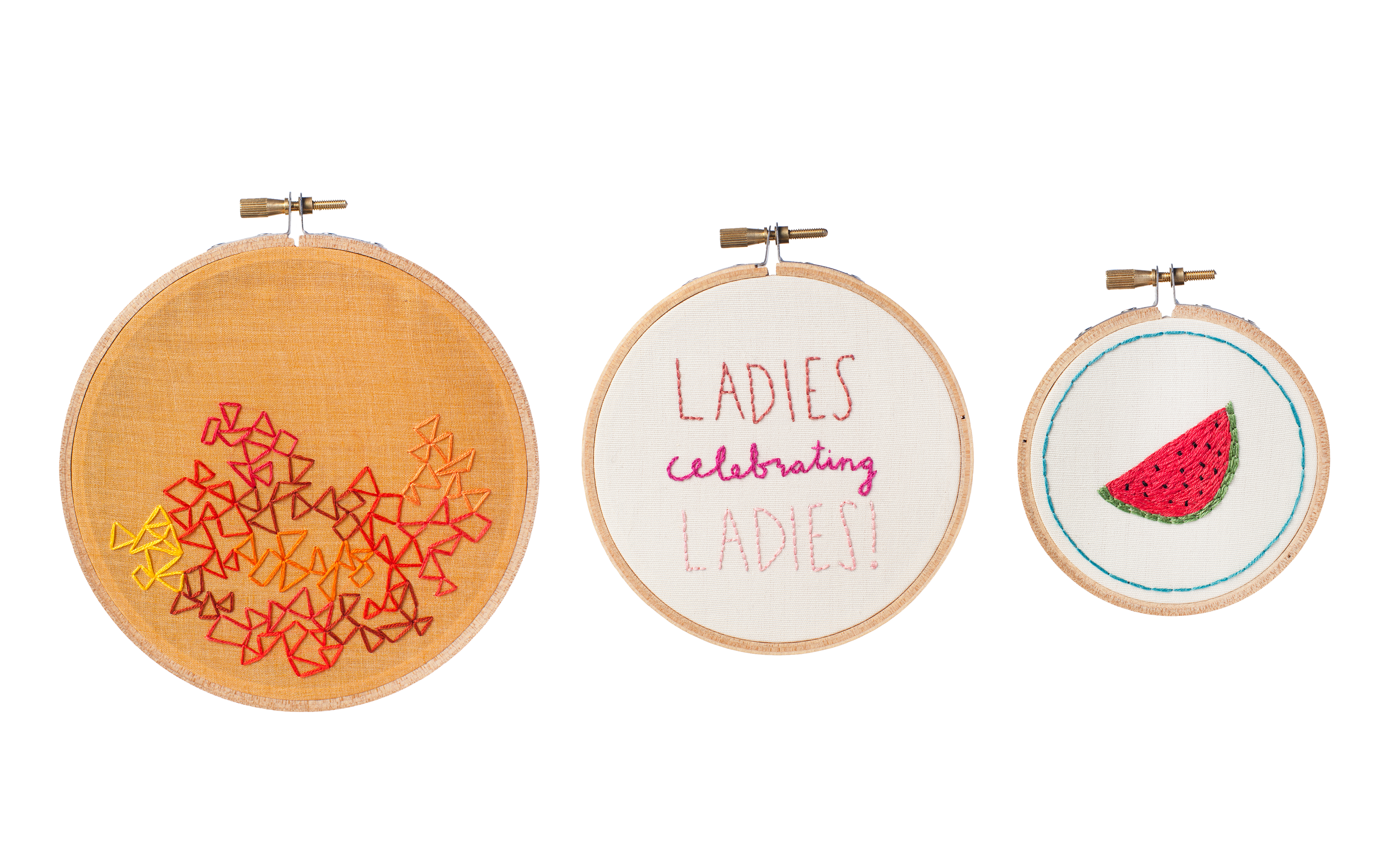 Meet the Maker: Bedthread Goods
This is the latest in a regular series, in which we seek out some of our favorite local makers and artists, and demand to know more about them. Politely and with good intentions, of course.
—
Allie Biddle, 23, started her Etsy business to clean up her apartment. Now, she sells her creations at brick-and-mortar shops around Dallas, including The Loveliest, where she serves as their in-house embroiderer. Here, we get to know the artist behind Bedthread Goods and take a look at her fiber creations.
AG: When and why did you learn to embroider?
AB: I'm not really sure what made me start embroidering. I just remember that two years ago I found myself at my local craft store buying a few skeins of embroidery floss, some fabric, and a hoop. There was something really therapeutic about stitching my days and nights away, not knowing how the design would end up. After practicing on my own, I decided to pursue fibers classes while finishing my art degree at University of North Texas.
AG: What is your favorite part about fiber art?
AB: Fibers is an umbrella medium to reference art that utilizes a material made of fiber, like fabric, thread, or yarn. I grew up as a mixed media artist, and fibers art is that to the core. You can take fabric and stitch, stamp, paint, print a photograph, anything! My favorite part of the medium is that I can use a traditional technique with modern practice, like embroidery.
AG: Where else besides your website and Etsy site can a customer find your products?
AB: Currently, you can find my work in different corners of the Metroplex. There's The Dime Store in Denton, We Are 1976 in Bishop Arts, and The Loveliest in Uptown Dallas.
AG: How do you come up with new design ideas?
AB: I'm inspired by Texas landscapes and places I have traveled. I went to Marfa two years ago and I'm still constantly inspired by the colors, textures, and atmosphere out there. The same goes for Cannon Beach out in Oregon and the Marigny in New Orleans. I keep a catalog of all those images in mind when I want to make new designs.
AG: What's your best-selling design? Do you have a favorite design?
AB: I find that the little quirky pieces sell the fastest. I love the little 3-inch food hoops I have been working on lately (pineapple, watermelon, dragonfruit). I think they're perfect to hang in a kitchen or a breakfast nook. My favorite pieces to make are my geometric and line exploration works. There is no plan for them when I start. I just stitch until I feel like it's finished!
AG: I noticed on your Instagram that you offer embroidery classes to those who are interested. Can you talk more about this?
AB: Yes! Anyone in the DFW Metroplex can book a private one-on-one embroidery basics lessons with me! We'll meet up for a coffee or a beer and I'll teach you basic stitches and how to get started on your own work! The listing is on my Etsy with all the details.
AG: What are your future plans and goals?
AB: So many, with some too soon to tell! I definitely just want to keep making and sharing my work with the world. You can catch me at Flea Style's Dallas Event on March 12 and at the Denton Community Market starting in April until November every Saturday! Follow my needle and thread adventures on Instagram, @bedthread.
*Alison Glander is a D Home/D Weddings Editorial Intern.