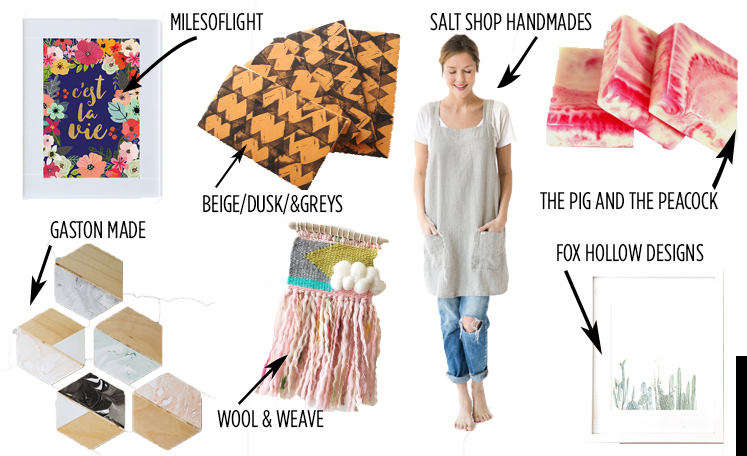 D Home's Favorite Dallas-Based Etsy Shops
They've got the (handmade) goods.
We've loved watching handmade goods gain cool points in recent years. The best part: some of the most amazing, creative gems are coming right out of Dallas. Here, we're sharing a few shops from talented local makers whose online goods you'll want to scoop up.
Local photographer and graphic designer Romina Bacci has been charming us with her nature-inspired prints and cards since her Etsy shop opened in 2009. Want to see her works IRL? They're available at West Elm Dallas.
Tabitha Paige's delicate nature paintings initially caught our eye at the last Dallas Flea. Each earth tone print is sweeter than the next.
[audienceDev type="form"]
This newly launched shop from mother/daughter duo Sally Eaves and Cary Ray is stocked with lovely linens and ceramic bowls that prove there's beauty in simplicity. "They can be dressed up or down," Ray says, "and be used year after year."
Marie Matter's Instagram has garnered a significant following, and for good reason. Her stunning woven tapestries would steal the show on almost any wall space.
With a focus on keeping things green, Gaston Made's one-of-a-kind modern furniture reminds us that "wood is good."
Dedicated solely to paper goods and handmade beauty products, BEIGE/DUSK/&GREYS ensures each product is of the highest quality.
The soaps you'll find on The Pig and the Peacock are almost too pretty to use, but with ingredients like shea butter and handmade olive oil, we're sure you'll get over it.