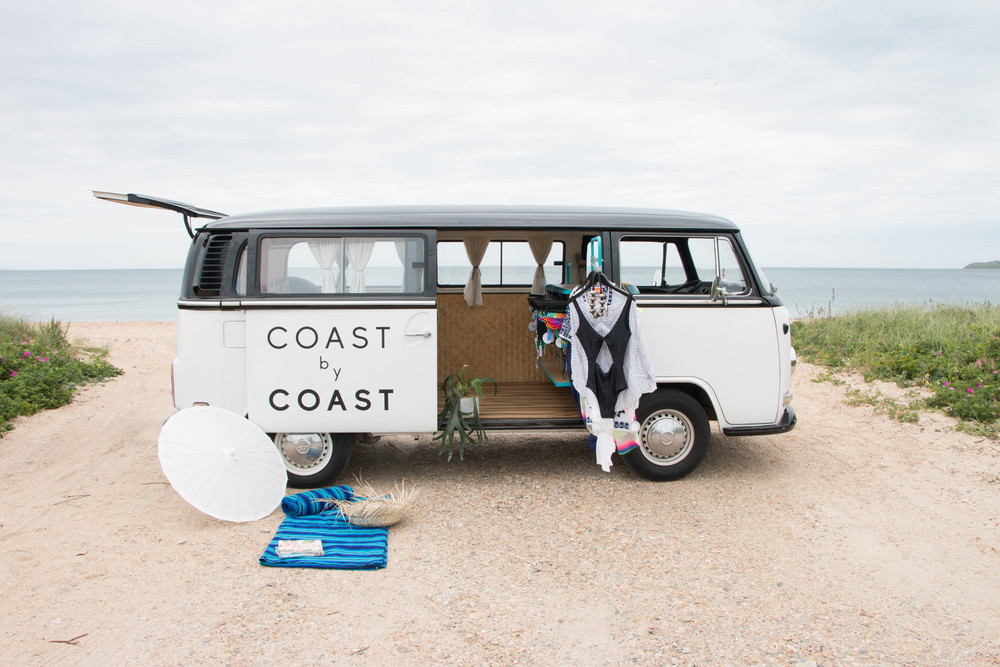 Save the Date for These Dallas Home/Fashion Shopping Events
A slew of wonderful events, pop-ups, and trunk shows happening next week.
When searching for exciting weekend sales or markets, we discovered something unusual: There aren't any. Well, surely there are some, but they aren't making themselves easy to find.
Next week, however, promises a slew of design-related events, pop-ups, and trunk shows, so we're going to tell you about those instead. If you're still craving a sale this weekend, we'd bet money that Pottery Barn has something going on.
Coast By Coast Pop-Up at The Loveliest // Nov. 18
Coast By Coast is a Brooklyn-based coastal-inspired lifestyle shop located inside an adorable VW van. Even cooler, the traveling 'tique has embarked on a cross-country adventure and will be setting up shop at Dallas' The Loveliest for one day at next week. Local photographer turned swimwear designer, Gray Malin, will be showing his Basta Surf collection at the charming Uptown shop, too.
The T Shop's Local Vendors Trunk Sow // Nov. 18 & 19 
We're all about getting a jumpstart on your holiday shopping, but we're even more gung ho when it means shopping local. Next Wednesday and Thursday, stop by The T Shop, in Lakewood, to browse locally made gifts, including pottery, soap, artwork, baked goods, candles, and jewelry. The trunk show starts on Thursday, from 11am–4pm, but we suggest showing up on Wednesday, from 5–8pm to have a glass of wine with the local vendors themselves.
Cookie Decorating Workshop // Nov. 19
A cookie decorating party is always going to be a good time. But a cookie decorating party at The Gypsy Wagon, with LALA's Cakes, might just be worth skipping your Thursday night date with a bottle of wine and Netflix. Click here for tickets!
2015 Etsy Dallas Jingle Bash // Nov. 21
What exactly is an Etsy Dallas Jingle Bash? We did a little research. It's a bi-annual art show put on by a group called Etsy Dallas. Their goal: to spread the love of the handmade movement in our city. Previous Bashes have drawn shopping crowds of more than 3,000. So, grab your craftiest friends, head to Gilley's next Saturday, and prepare to fill your day with DIYs, photo booths, live music, and bags chock full of handmade gifts.