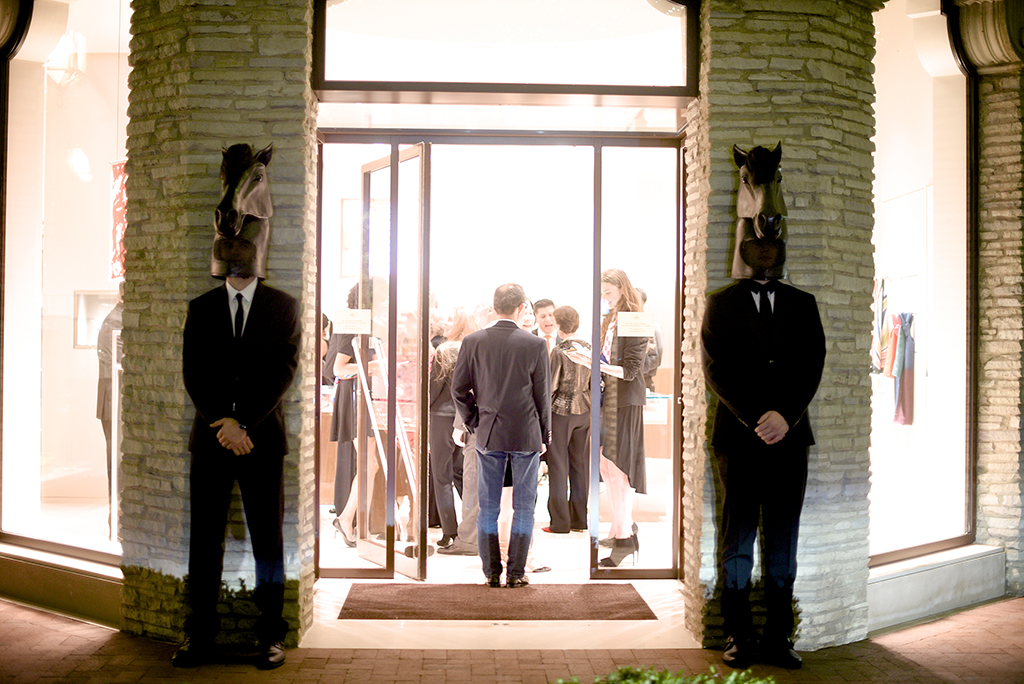 Party Pics: Expanded Hermès Store Reopens in Highland Park Village
Orange is the new black.
For a year now, local Hermès devotees have waited patiently while the Highland Park Village space underwent a total remodel. The wait is finally over. The temporary façade, fashioned as the brand's signature orange box, came down earlier this month to reveal a gleaming 8,370-square-foot store with a new second level. The expanded boutique is now large enough to showcase all 16 of the brand's product categories, including—at long last—Hermès' growing collection of furniture, home accessories, and wallpaper.
Last Thursday, guests were invited to join by Robert Chavez, Hermès USA president and CEO, and Martha Fordyce, managing director of the Dallas boutique, to explore the beautiful store and glimpse the exclusive Faune et Flore du Texas silk scarf. Featuring the reproduced work of Texas artist Kermit Oliver, the scarf—emblazoned with wildflowers, mustangs, and cacti—is only available at the Dallas boutique.