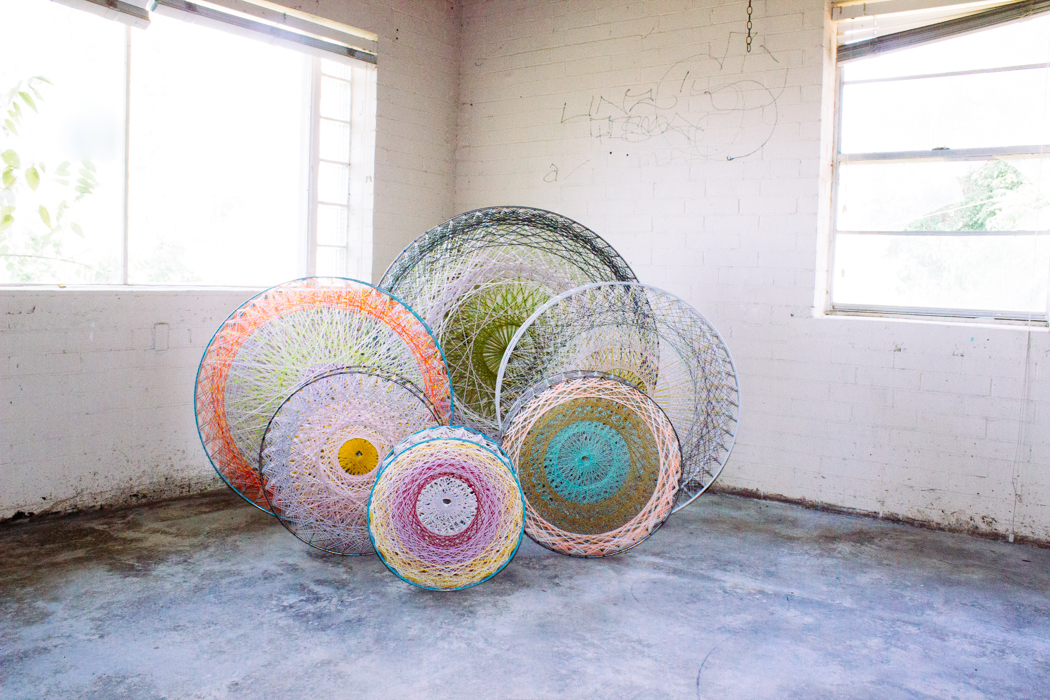 Meet Magda Sayeg, Mother of Yarn Bomb, at TenOverSix
The queen of knit graffiti heads to Dallas.
Remember that great 7Up commercial from last year? The one where a dull, gloomy New York park gets turned into a wonderland of brightly colored knits. If not, give the 30-second ad a watch here, and then immediately find yourself wondering more about the "Urban-Knitter" who totally steals the spotlight from the clear, citrus-flavored Uncola.
Magda Sayeg is an Austin-based textile artist, whose habit of taking her vibrant knitting to the streets, graffiti style, has earned her credit for kick-starting the yarn-bombing movement. From a knitting/crochet-covered bus in Mexico City to an 80-foot column in New York City's Dover Street Market, her imaginative works can be seen around the world, and starting next week, they'll also be in Dallas.
From November 11-January 11, Sayeg will debut an exclusive line of hand-woven pieces for an in-store, holiday show at TenOverSix, though yarn-bomb enthusiasts can meet the mother of knit graffiti when she visits the downtown Dallas store this Friday from 10am-5pm. "Magda was one of the first artists I met upon moving to Austin from Los Angeles. It was really fun to meet an artist there whose work I had already seen around in New York and loved," says Kristen Lee Cole, creative director of TenOverSix. "We're very excited to introduce her work to our customers in Dallas."
With a medium as warm and cozy as Sayeg's, her celebrated Spyrographs and Knitted Balls will make for perfect gifts this holiday season.