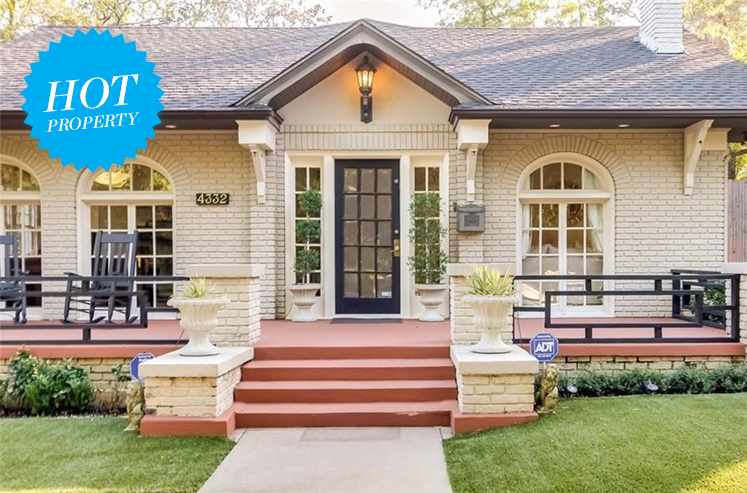 Hot Property: Jewel Box Home in Oak Lawn
A little jewel box with a lovely location.
We like when a home is equally charming inside and out. This '50s-built abode on Avondale is an impeccable example.
This jewel box of a home, with it's cream-colored brick exterior, pretty porch and beautiful doorway, presents an open interior that seamlessly blends modern luxuries with the home's original charm.
The home comes with a few fun surprises, too. Like the bright, marble-filled kitchen with its chalkboard wall and skylight. And the artificially turfed backyard and its putting green. There's even a spacious back house with a full bathroom, living room, and kitchen.
Situated on a tree-lined street between Turtle Creek Boulevard and Oak Lawn Avenue, the location may be just as big of a draw as the home itself. At least, it certainly would be for us.
By the Numbers
2,141 Square Feet
3 Bedrooms
2.1 Bathrooms
1 Fireplace
1 Garage Space