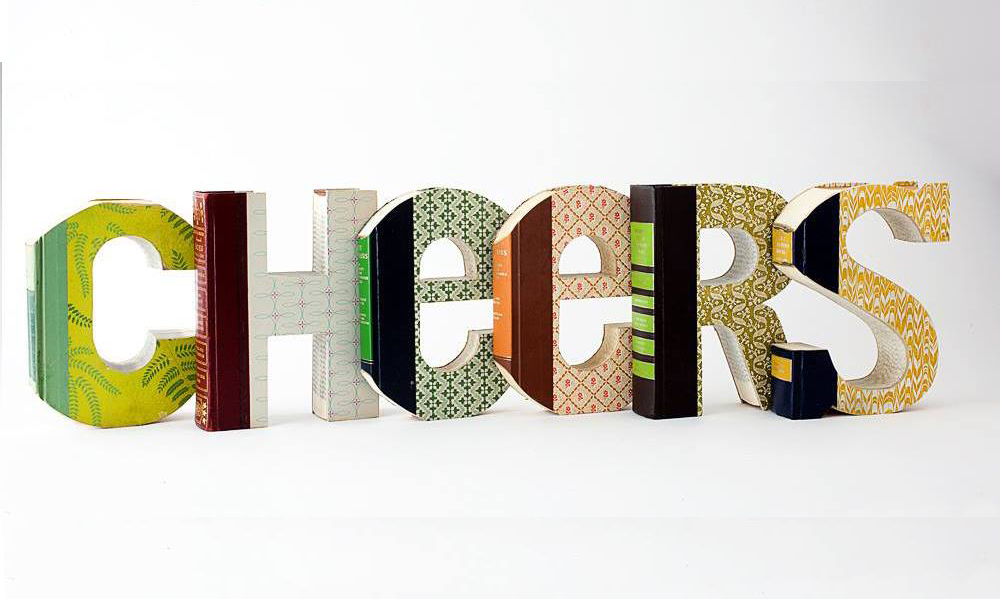 Dallas Design Events to Enjoy This November
Get your calendars out!
From home tours to artisan-filled flea markets, our inboxes have been filled with exciting November events for design-minded Dallasites. Here, we'll share a few you'll want to plug into your calendar.
Sometimes, you just need a big heapin' helping of Texas. This Thursday, you've got it. Head to the Plaza at Preston Center to enjoy Texas whiskey, wine, beer and Texas inspired hors d'oeurves by Chef Jon Bonnell and purchase locally made, one-of-a-kind creations such as Paulette Martsolf's leather clutches, rustic luxuries by Antéks owner Jason Lenox, and Feather Bow Ties by Jeff Plotner. A portion of the proceeds benefits the Dallas Safari Club Ladies Luncheon and Auction.
Starting later this week, Dallas shoppers will have the opportunity to browse gifts, apparel, jewelry, home accessories, furniture and more from the brands they love, all while helping the support The Salvation Army and its Angel Tree program. The incredible sale will run through Sunday and is free to the public, but those who want first crack at the deals can purchase tickets to the Preview Night this Thursday.
Magda Sayeg is an Austin-based textile artist, whose habit of taking her vibrant knitting to the streets, graffiti style, has earned her credit for kickstarting the yarn bombing movement. Her imaginative works can be seen around the world, and starting next week, they'll also be in Dallas. From November 11 – January 11, Sayeg will debut an exclusive line of hand-woven pieces for an in-store, holiday show at TENOVERSIX, though yarn bomb enthusiasts can meet the mother of knit graffiti when she visits the downtown Dallas store this Friday from 10am – 5pm.
This past spring, The Dallas Flea was bigger than ever after settling into its new massive home in Trinity Groves. This Saturday, the popular, bi-annual event returns to showcase even more vintage and artisan finds of the hippest variety from 150-plus Texas creatives and small companies. So buy your pre-sale tickets for VIP entry access, prepare to knock out most of your holiday shopping while supporting the local economy, and read founder Brittany Cobb's top reasons to get excited about this weekend's event.
Always open-to-the-public, this year's citywide tour will be held on Saturday, November 14 and Sunday, November 15 from 10am to 5pm. The seven featured homes can be found in neighborhoods such as Greenway Parks, East Dallas, North Dallas, and Preston Hollow, in addition to a home by local modern architect Joshua Nimmo in the Urban Reserve, a small urban community built with sustainable design techniques.
If you've ever caught yourself decelerating on the streets of Lakewood to home ogle, you're not alone. Filled with impressive estates and charming cottages, the picturesque neighborhood along White Rock Lake is home to diverse designs, styles and architectures, all of which will be celebrated during the 39th annual Lakewood Home Festival. Take a virtual tour and learn more details about the featured homes here.
Coast By Coast Pop-Up at The Loveliest // Nov. 18
Coast By Coast is a Brooklyn-based coastal-inspired lifestyle shop located inside an adorable VW van. Even cooler, the traveling 'tique has embarked on a cross-country adventure and will be setting up shop at Dallas' The Loveliest for one day at next week. Local photographer turned swimwear designer, Gray Malin, will be showing his Basta Surf collection at the charming Uptown shop, too.
The T Shop's Local Vendors Trunk Sow // Nov. 18 & 19 
We're all about getting a jumpstart on your holiday shopping, but we're even more gung ho when it means shopping local. Next Wednesday and Thursday, stop by The T Shop, in Lakewood, to browse locally made gifts, including pottery, soap, artwork, baked goods, candles, and jewelry. The trunk show starts on Thursday, from 11am–4pm, but we suggest showing up on Wednesday, from 5–8pm to have a glass of wine with the local vendors themselves.
Louisiana natives Erin Nugent and Lauren Beth Landry have pretty much nailed the whole Pinterest-perfect, rustic entertaining and cooking vibe – as cool Louisiana girls are wont to do. So they did the world a favor and launched a lifestyle brand (Five Seasons), which was shortly followed by a coffee table-style cookbook. Meet the lovely cofounders at the equally lovely Blue Print shop for a book signing later this month and enjoy a seasonal cocktail while you shop.
Cookie Decorating Workshop // Nov. 19
A cookie decorating party is always going to be a good time. But a cookie decorating party at The Gypsy Wagon, with LALA's Cakes, might just be worth skipping your Thursday night date with a bottle of wine and Netflix. Click here for tickets!
2015 Etsy Dallas Jingle Bash // Nov. 21
What exactly is an Etsy Dallas Jingle Bash? We did a little research. It's a bi-annual art show put on by a group called Etsy Dallas. Their goal: to spread the love of the handmade movement in our city. Previous Bashes have drawn shopping crowds of more than 3,000. So, grab your craftiest friends, head to Gilley's next Saturday, and prepare to fill your day with DIYs, photo booths, live music, and bags chock full of handmade gifts.