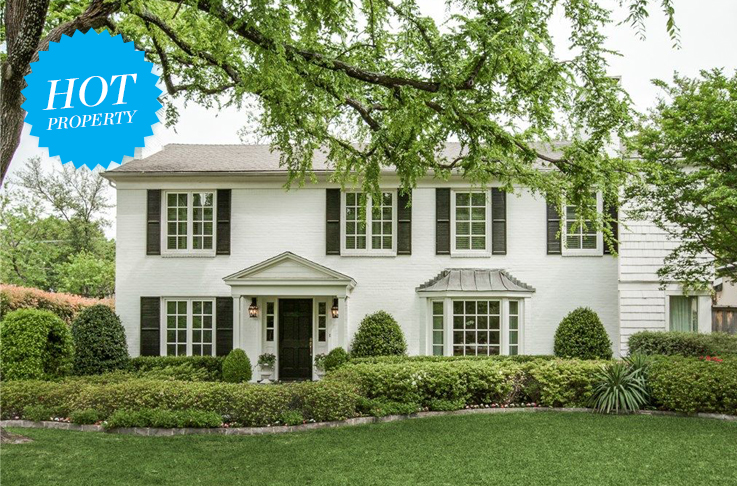 Hot Property: Glamorous Cape Cod Style in Greenway Parks
Get ready to ooh and aah.
Nestled in sought-after Greenway Parks, this lovely, two-story Greek revival has been so thoughtfully renovated with designer accents, high-end finishes, and Cape Cod style glamour that it fully warrants its utterly gushing description on BriggsFreeman.com. Truthfully, nothing we could write here could give you a better feel for the home than the site's 1,000-word-long account, but what we can do is write our own (much shorter) ode to the charming, four-bedroom house on Drane Drive.
Built in the 1950s and recently reconfigured by the award-winning Christy Blumenfeld of Blume Architecture, the home's stylish accents caught our eye, from the modern light fixtures to the tray ceilings, wainscoting, and soft gray walls. But perhaps our favorite element is how the home has so clearly been designed for family living and entertaining. You can easily imagine movie-watching in the home theater, pool parties surrounded by the Harold Leidner-designed gardens, and cocktails around the sunroom's built-in bar.
Really, I wish that I was touting this home as an "open house to hit" so we could all go ooh-and-ah at it together, but alas, these photos will have to do for us non-serious homebuyers. (Look closely for an impressive amount of poufs.)
By the Numbers
$2,295,000
4,711 Square Feet
4 Bedrooms
3.1 Bathrooms
4 Fireplaces
1 Pool