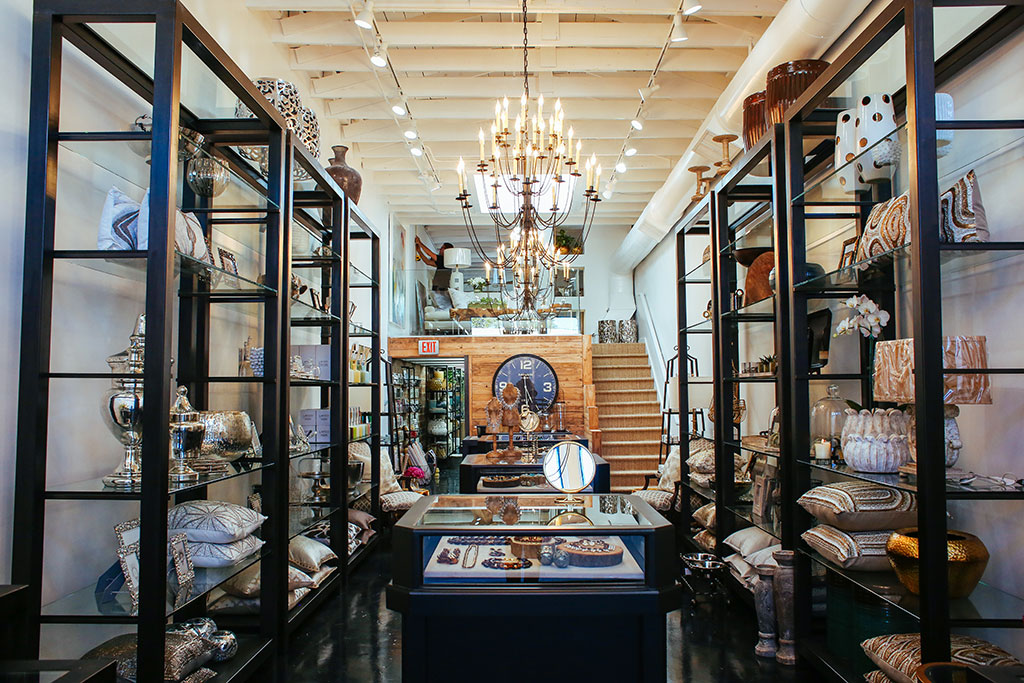 A Sneak Peek at The Urban Manor, Snider Plaza's New Home Décor Shop
Take a tour of the elegant, carefully culled new shop before it opens.
Equal parts home décor and gift shop, furniture store, and floral boutique, The Urban Manor brings carefully culled, contemporary collections and globally sourced florals to Snider Plaza. With retail and design veteran Kurt Haymond and his 24-year-old, design-minded daughter Ariel at the helm, the 1,600-square-foot space has been beautifully styled to offer customers an elegant, easy shopping experience. "Ariel is more modern and I'm a bit more conventional," Kurt says. "Together, we're trying to marry urban traditional and modern designs to offer timeless pieces that will complement any interior."
The front of the shop is dedicated to home decor and a beautiful selection of gifts. Lofty display racks feature lines and designers such as Global Views, eco-friendly offerings from Ibolili, ornate picture frames from Olivia Riegel, bead encrusted pillows from Bliss Studio, LAFCO candles, and Calypso Blue Organics, a line of skincare products by Dallas-native Karen Dubberley, offered exclusively at The Urban Manor. Everything is for sale in the shop, including lighting by Kelly Wearstler, Aerin by Aerin Lauder, and more.
A gorgeously renovated upstairs area serves as an office for Kurt and Ariel, as well as a showcase for furniture lines such as Ambella Home Collection and works by local artists, including Sisa Jasper, who recently completed a project for Disney.
The back of the first level houses The Garden at The Urban Manor where shoppers can pick up fresh flowers to order by Rick Phillips, formerly of Dr. Delphinium. Modeled after a Parisian café, The Garden offers a unique floral experience. "I wanted it to be an entirely open concept," Kurt says. "If you have a specific flower or colors that you want, you can come to The Garden and get exactly what you want."
Click to take a tour of the beautifully culled Park Cities shop which opens its doors on Thursday, October 15, and learn more about the lines and the inspiration behind its elegant design.