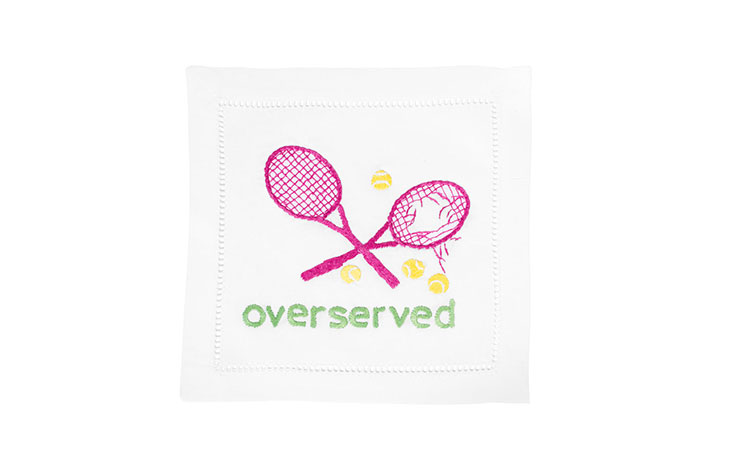 8 Clever Cocktail Napkins for More Humorous Happy Hours
Top us off!
It all started when I began subscribing to the Draper James newsletter. While browsing a particular e-blast from the lifestyle and e-commerce company started by Tennessee-bred Reese Witherspoon, I fell in love with a set of lovely cocktail napkins that, to quote Draper James, "say it like a southerner." Each individual napkin featured a sweet, southern phrase like "Pleased as Punch," "Don't Mind If I Do," and "Tell Me Something Good," which immediately made me think of my mom.
That Kentucky-born lady loves a good cocktail napkin more than anyone I know, and will take any opportunity to whip them out or personalize a set for a friend. But before I try to pass this roundup of clever cocktail napkins off as something my mom might enjoy reading, I must admit, I'm doing this for myself. Somewhere down the line I too developed a love for witty embroidery, particularly when they're intended for cocktail hour.
So without further ado, here are a few of our favorite clever cocktail napkins (both linen and paper) that can be picked up at your favorite Dallas shop.