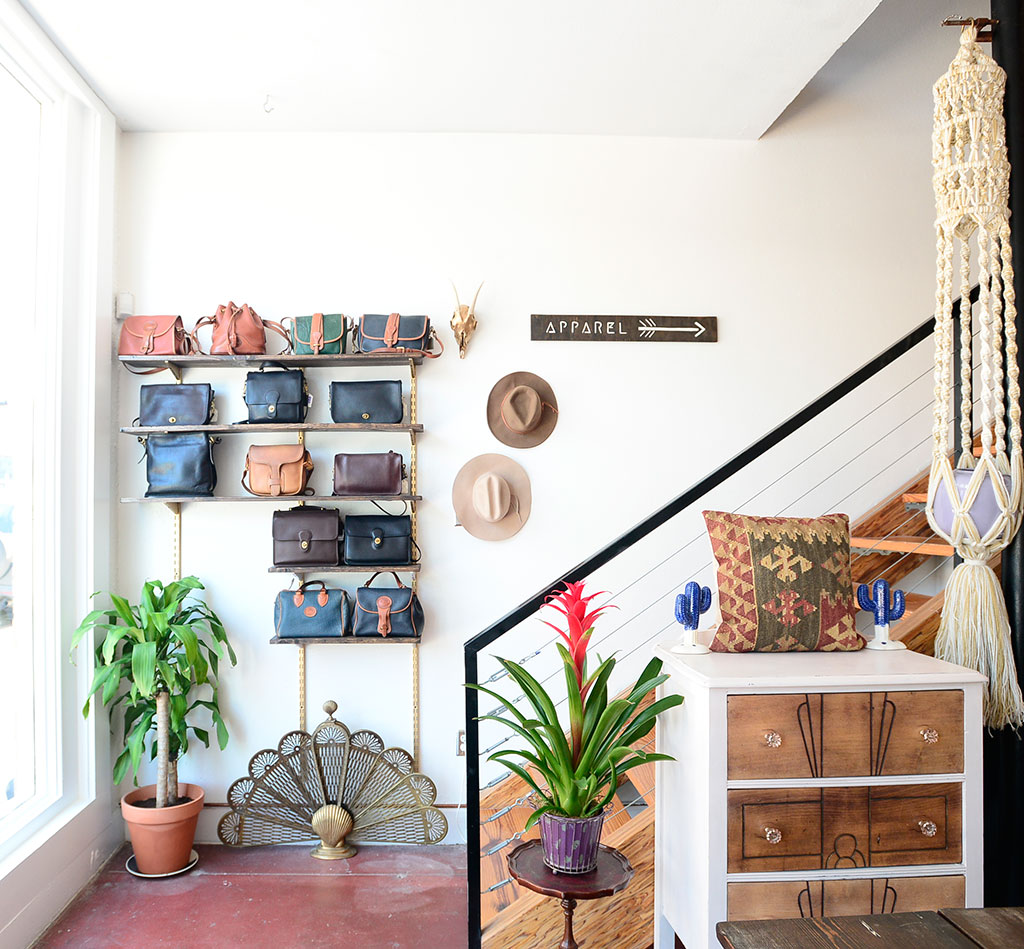 Vintage Apparel, Interiors and Gift Shop Wildly Has Reopened in Deep Ellum
Discover Monica Giddens' gracefully aging treasures.
When Monica Giddens opened her vintage shop, Wildly, in the heart of Deep Ellum last year, she put everything she had into it – literally. The thrift shopper and vintage hunter had amassed an incredible collection of designer clothes, shoes, handbags, and home goods, and planned on making all of it available to Dallas shoppers. "It was more eclectic looking when it first opened, like a curiosity shop," Giddens says. With the help and support of the Deep Ellum community, her family, and a few creative friends who helped her find her vision, Giddens was able close the shop for three months, and open a completely rebranded Wildly this fall.
A cleaner, more edited version of the store gave the 26-year-old UNT graduate the opportunity to add more lines in her bright, inviting boutique. With the goal of creating a platform for talented Texas artisans, Giddens now partners with artists and makers whose eye-catching artwork and giftable lines blend beautifully with Gidden's vintage wall hangings and one-of-a-kind home décor pieces, which can all be found on the first floor.
Though she's excited to expand the home and gifts selection in Wildly, the second floor of the boutique remains dedicated to Giddens' first love: vintage clothing. Each seasonally curated rack is comprised of estate sale scores and finds from Gidden's many thrifting adventures. Vintage men's and women's clothing lines the walls, while shelves of classic leather boats, vintage Coach bags, and impeccably maintained Stuart Weitzman and Ferragamo shoes can be found throughout the charming shop. "I wanted it to be somewhere in the middle of thrift stores and really high-end vintage boutiques," Giddens says.