Not that I want to discourage you from taking advantage of the wonderful weather we're having outdoors, but I thought I should let you know that it's National Indoor Plant Week! Yes, there is such a thing, and with good reason.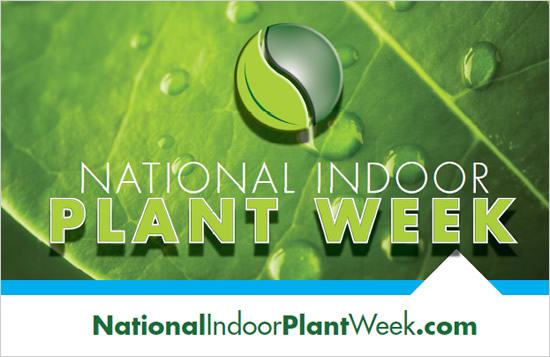 There's a big difference between indoor spaces that are and are not populated by a few green friends. Indoor plants are proven to help clean the air inside our homes and offices, improve mood and decrease stress as well as increase productivity. And just as important, they make your space look beautiful. So while you're out shopping this weekend for fall color for the garden, be sure to swing through the garden center's indoor green house for a few indoor specimens.
In honor of Indoor Plant Week, here are a few fun and funky new residents at Halleck Horticultural Headquarters:
Albuca are actually onion-like bulbs from South Africa. Albuca 'Frizzle Sizzle', also known as Corkscrew Albuca, is probably the coolest variety I've ever seen. The leaves curl like you've hit them with your favorite curling iron. They seem to stay curlier in dryer conditions, so don't overwater this baby. Treat it like you would a succulent and let it dry between waterings.
If you're obsessed with shades of orange or peach, then you'll love the 'Desert Dream' Begonia. Begonia are easy plants to keep indoors in brighter conditions, but don't let them get soggy. Overwatering will kill your begonia fast.
Sansevieria are tough as nails and probably the easiest of all indoor plants you can grow. They take low light and minimal waterings. Fernwood 'Micado' is new on the market and sports stiff, round upright leaves. Very sculptural.
Oh, and if you're wondering about my super cool golf-ball like planters (I think of Spaceballs every time I look at them), they are a favorite of mine from Lechuza, a maker of many fantastic and fashionable self-watering pots. If you're a forgetful waterer, or over-waterer, self-watering pots like these can help get it just right.
Get the AtHome Newsletter
Enjoy Dallas' best trends, hot properties, and tips from local designers to help you nest in style delivered weekly.