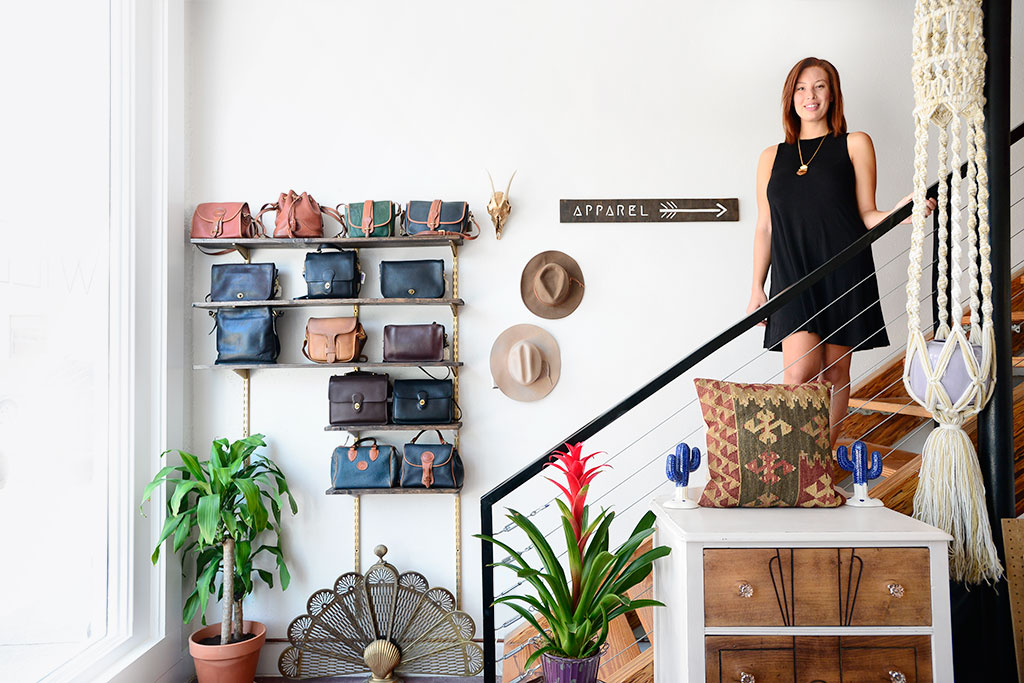 How to Master Shopping at Estate Sales
Score big at estate sales with tips from a local pro.
There's no better treat than stumbling upon a great estate sale. It's sort of like discovering an open house, but there are crazy awesome deals inside.
Some people seem to be naturals at scoring at estate sales, while some of us seem are perpetually late to the party. We sought some advice from estate sale master, Monica Giddens. Her new Deep Ellum shop Wildly is predominately comprised of her handpicked selections from vintage stores and estate sales, so I knew she'd be able to provide a proper deep dive on the subject.
Here, Giddens shares a few tips for navigating the estate sale.
Estate Sales vs. Garage Sales
Garage sales are much more affordable and usually run by an individual. Estate sales are usually conducted by a company that prices/organizes everything and takes a cut of the sales. They can be pricey, but they typically include more vintage and antique items (the good stuff!). They are clean and organized, collectibles have been researched, and most times, the entire house is for sale (yes, even the house itself).
Save the Bargaining for the Garage Sale
Someone has to pay for all the work that goes into conducting an estate sale, so expect to pay a premium and don't go looking to haggle. There can be exceptions, but it's generally not good practice to negotiate.
What Day Should You Shop
If you're looking for a deal, the very last day of the sale means prices are slashed at least 50 percent. You are getting last pick, but if you find something you like, it's a steal. If you're looking for collectibles or items that are popular with the general public, get there as soon as they open on the first day. Best pick = highest price.
How to Find Estate Sales
The major websites I use are Craigslist.org and Estatesales.net, but there are pros and cons to both. With Estatesales.net, the listings are mostly company-run sales, which means the prices are higher, but everything is cleaner and more organized. With Craigslist, you get it all. Companies and individuals are posting their sales there, so you may get a few more places to hit. I start with choosing my area, then type "Estate sales" into the search box to help filter out the small sales. Big sales mean more to choose from.
Map Out a Plan
Both Craigslist and Estatesales.org have a great feature that allows you to look at the listings on a map. You can hover over each listing to see the details and decide if it's worth a visit. I keep a notebook handy and write down all of the ones to hit within a certain radius. I note the times and days they begin/end and what about the listing made me want to stop by. Then I put all the addresses into Google Maps, let it calculate the route, and rearrange each house until I find a flow that works.
Leave the Little Ones at Home
A lot of estate sales ask that you do not bring young children. This is not discrimination. They are truly concerned for the safety of your small human being and the chances of them breaking a $1,200 table. So while leaving your little one at home can be painful, purchasing an expensive (broken) table is more excruciating, believe me.
Be Courteous
This is a general rule for life, but remember that a little cheeriness and kindness goes a long way. These people are inviting you into their home, so show some gratitude and respect their prices and rules.