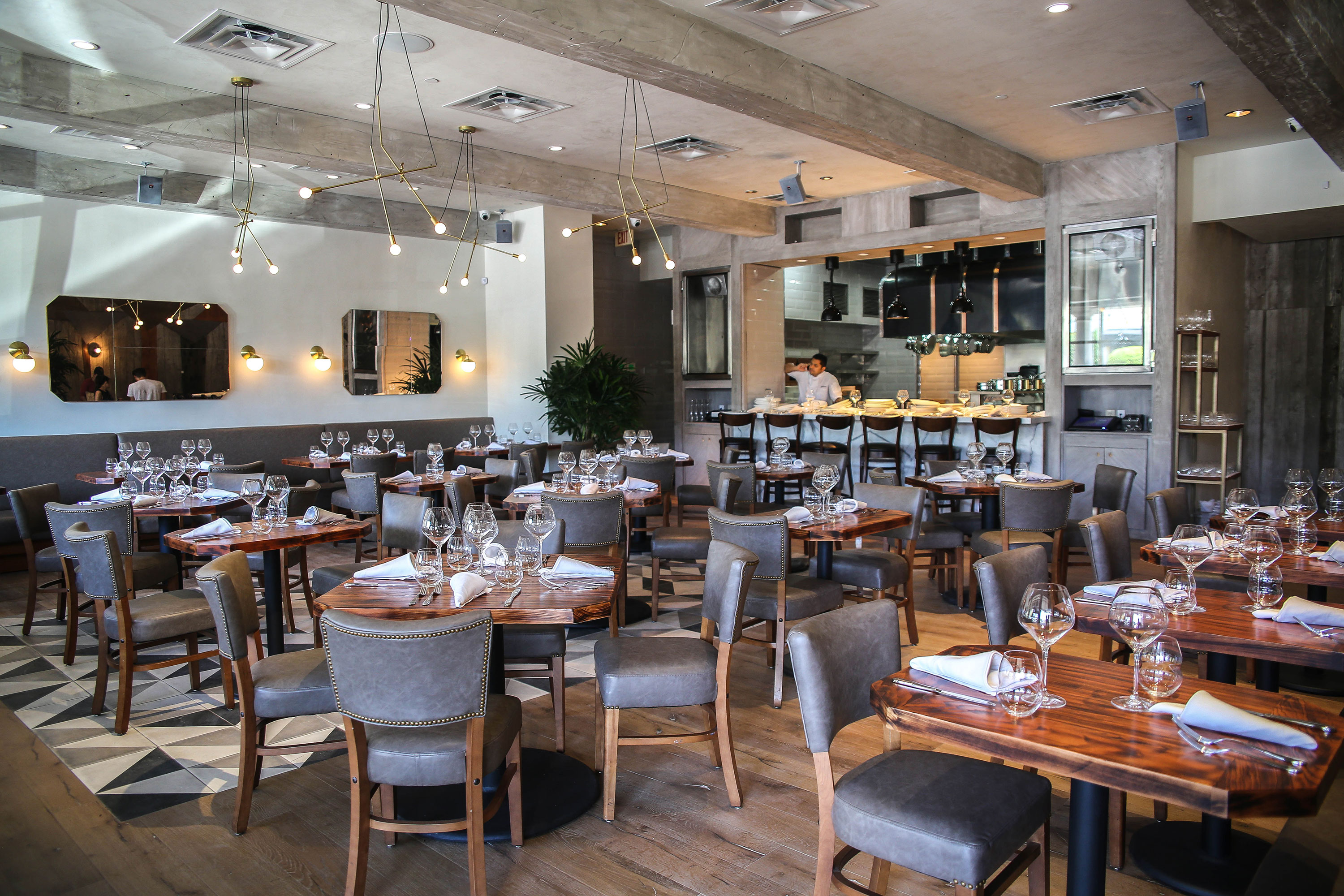 Get the Vibe: Madrina at The Shops of Highland Park
Like what you see? Here's how to get it.
When I first heard that our assistant dining editor, Catherine Downes, was visiting an upscale French-Mex restaurant, my attention was fully captured. What kind of menu could possibly result from such a concept? Escargot enchiladas? Fajita chicken-filled crepes!? When her review went live online, I jumped at the chance to read about Madrina, a concept by Misery Loves Co., the team behind Proof + Pantry. While my taste buds have yet to experience "Mexican cuisine refined by French technique," my interest in the new venture quickly shifted from food to décor. (This is probably why no one has ever asked me to contribute to SideDish.)
I was so enamored with Madrina's modern vibe that I immediately reached out to the design firm charged with creating the look, Breckinridge Taylor, to learn more about the inspiration behind it. Click the slideshow for more details about Madrina's décor from designer Breck Woolsey, including where you can snag a piece or two for your own kitchen.