Do you know what tomorrow is? (Yes, this, but that's not what I'm referring to.) It's August 12, aka National Vinyl Record Day! No longer just the purview of hipsters and old-timers, the LP's recent revival has been well documented. Locally, vinyl has taken a strong foothold in the last year, with the opening of several new record shops and haunts. And though the proliferation of made-up holidays like National Vinyl Record Day is a bit tiresome, we think this is one worth celebrating regardless because who doesn't love cool new tunes? (Also: air-conditioning, which all of the following places have.) Here are the best spots in town to mark the occasion: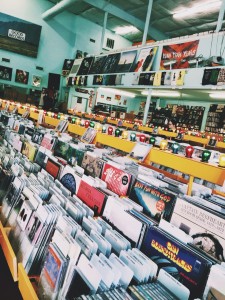 Good Records – In addition to vinyl, this stalwart shop on Lowest Greenville—owned by Polyphonic Spree's Tim DeLaughter—has a wide selection of CDs, DVDs, posters, and LP accessories. The knowledgeable fellas behind the counter are ready to give you their take on what's good and what's definitely not. They also host regular in-store shows and a big bash every year on Record Store Day (that's different from National Vinyl Record day…keep up!).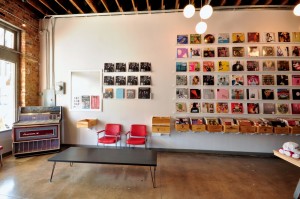 Spinster Records – Owner David Grover launched this Oak Cliff record shop earlier this year, selling not only a curated selection of new and vintage vinyl but turntables ranging in price from $100 to $1,200. Grover will happily educate customers on which is the best turntable for their listening needs.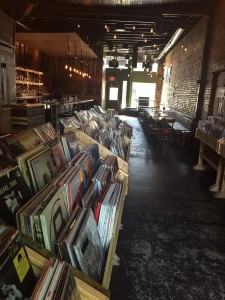 Off the Record – Marking its first anniversary this month, this Deep Ellum bar combines craft beer and great tunes, with more than 2,000 titles provided by Good Records available to peruse and purchase while you sip a saison. Check out their Taking It Back Tuesdays, when DJ Bryan C plays nothing but old school hip-hop, or check out a number of other local DJs who spin here on the regular.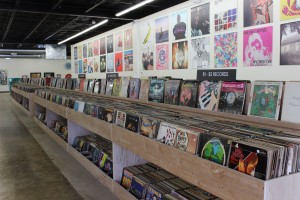 Josey Records – Carrying the best in new and used vinyl and CDs, this 15,000-square-foot music Mecca is located at LBJ and Josey Lane. If they don't have an album you're looking for, they promise to do their best to get it for you. And if you've got some music you're looking to unload, they'll buy your unwanted records, CDs, tapes, and even turntables.
Get the FrontRow Newsletter
Get a front row seat to the best shows, arts, and things to do across North Texas. Never miss a beat.